As a follow-up to my previous post on the notice issued by the Quezon City Treasurer's Office, this post contains the  complete list of tax delinquent properties for sale through public auction on October 7, 2010, by virtue of Section 260 and 263 of RA 7160, otherwise know as the Local Government Code of 1991. The venue of the auction shall be the Ground Floor, Taxpayer's Assessment and Payment Lounge, Quezon City Hall, Diliman, Quezon City, Philippines. The tax foreclosure auction starts at 10:00am.
Checkout the complete list of tax delinquent properties for sale below, as published last September 20, 2010. Just click on the thumbnail to download each page.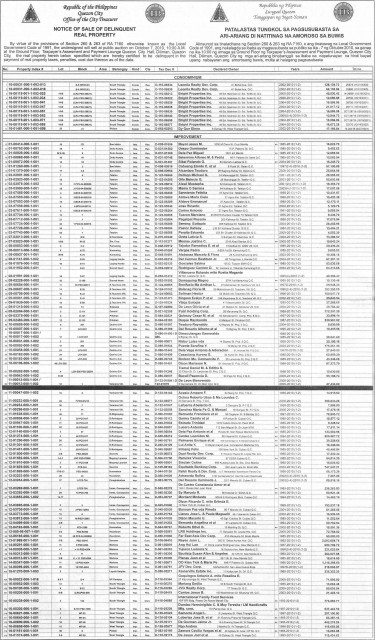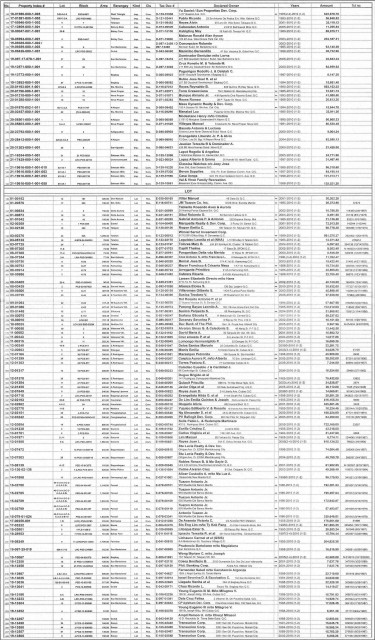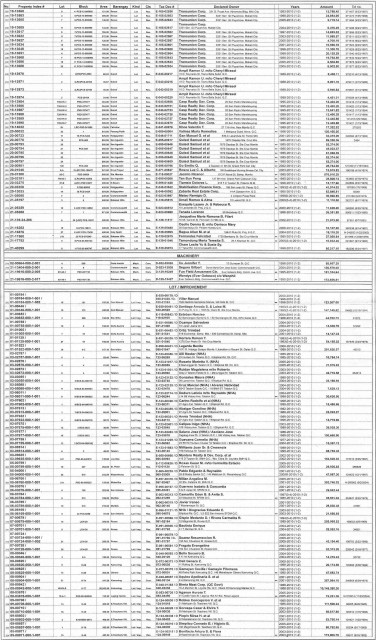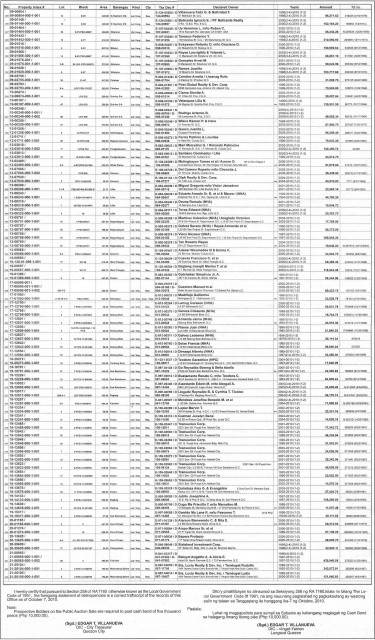 Source: Philippine Star, September 20, 2010, pages B-10 to B-13
Don't forget to read my previous post to get more information if you are interested in this tax foreclosure auction of delinquent real property in Quezon City
Happy hunting!
To our success and financial freedom!
Jay Castillo
Real Estate Investor
Real Estate Broker License #: 20056
Blog: https://www.foreclosurephilippines.com
Follow me in Twitter:http://twitter.com/jay_castillo
Find us in Facebook:Foreclosure Philippines facebook page
Text by Jay Castillo and Cherry Castillo. Copyright © 2010 All rights reserved.
PS. Are you a new visitor? Click here NOW to start learning more about foreclosure investing in the Philippines
PPS. Don't be the last to know, subscribe to e-mail alerts and get notified of new listings of bank foreclosed properties, public auction schedules, and real estate investing tips. Inbox getting full? Subscribe through my RSS Feed instead!