Category: Real Estate Investing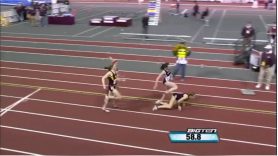 2018 is about to come to an end, and chances are, if you look back, there are things which you wish you could have done better. Failure is like falling ...
Read More ›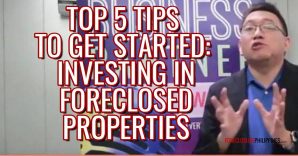 Here are my top 5 no-nonsense tips for you if you're thinking of investing in foreclosed properties. I was asked for these tips at the end of the show "Business ...
Read More ›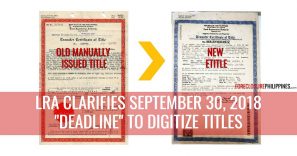 I was relieved to find out that all our manually issued land titles shall remain valid and effective beyond September 30, 2018. This is according to a notice to the ...
Read More ›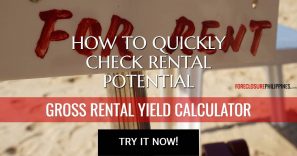 This is our very own gross rental yield calculator, which will help you compare the rent and the selling price of a target rental property. This is a quick way ...
Read More ›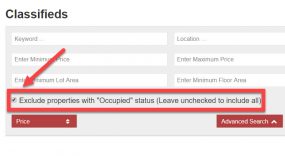 It's wise to avoid occupied foreclosed properties, most especially if you are new to investing in real estate. To help you with avoiding those that are occupied, I have created ...
Read More ›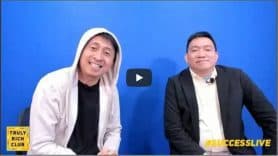 Finally had the chance to share this video recording of Success Live Episode 24 with Brother Bo Sanchez, which was all about how you can get started with real estate ...
Read More ›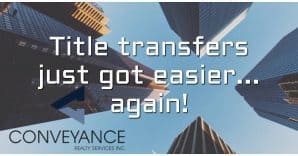 I still remember in 2016, we had to say goodbye to someone we relied on with our title transfer needs. That someone was OMI Land Title Services (OMI). We've been ...
Read More ›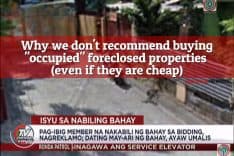 I've said it before, and I'll say it again, we do not recommend buying foreclosed properties that have illegal occupants. In my opinion, the problems you might be facing down ...
Read More ›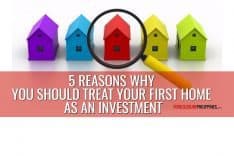 If you are buying your home, you should not waste the opportunity to buy a good investment. Yeah, your own home might not be considered as an investment that earns ...
Read More ›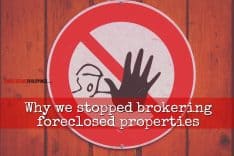 With each email alert I send to subscribers, it now includes a reminder that I have stopped brokering foreclosed properties. It's a personal decision that has made our lives better, ...
Read More ›