After inspecting a bunch of foreclosed properties recently, I was to drop-off my real estate broker at her house. Her grandson who was around 7 years old, approached us after I parked, while we were still inside my car.
He signaled me to open the window, which I did, and he noticed I was using my HTC Touch Pro 2 while I was texting someone and he said "Wow, you have a nice phone! Are you rich?".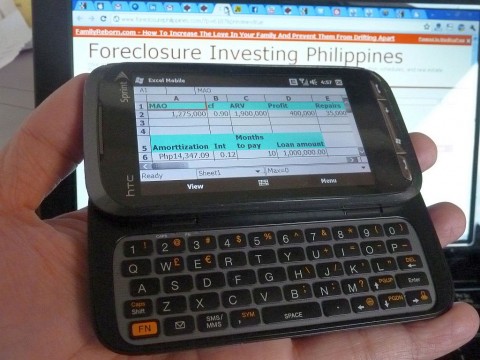 Both my broker and I answered without hesitation "Yes of course, we are rich!". (If someone asks you the same question, you should always say yes, and let the Law of Attraction do its magic!)
He then sarcastically said "Yeah, you must be rich, it's probably the reason why you have such an expensive car". Take note that my car is an SUB… a subcompact! It's a turbo-diesel Hyundai Getz.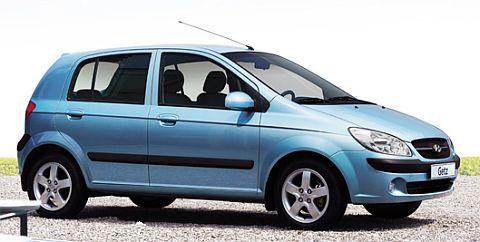 I said "Well, because this was the car I bought, I was able to buy three houses the following year…".
He then said to his grandma "Lola, let's buy Jollibee…". 🙂
I guess my answer did not sink in and he was more interested with satisfying his craving for burgers and fries, which is totally understandable for a kid his age.
In retrospect, I believe that my broker's grandson was just frank enough to ask me the very same question which I believe some people who see my car dare not ask me, why did I buy my car, when I could have bought a more expensive or bigger one?
When I availed of the car plan offered at the company I used to work for way back in 2008, I could have bought the newly released 8th generation of the Honda Civic or a Ford Focus. I knew some people at the office back then had this question in mind, according to some of my close friends.
Why did I buy my car?
One of the reasons why I bought a diesel powered subcompact was to manage my cashflow, which in turn helped me buy three foreclosed properties the following year. Hard to believe right?
Aside from the lower monthly amortizations, which was less than two-thirds of what I would have paid for on a monthly basis if I had bought a Civic, my monthly expenses for diesel fuel was just less than Php2,000 per month. Compare that to my wife's 1998 Honda Civic for which I had to spend more than Php4,000 for unleaded fuel per month.
Maintenance for my new car was also easy on the pocket, at about Php6,000 per quarter. Our old car needed about Php25,000 per quarter on the average for maintenance and repairs (new problems were always being found that needed to be repaired… that sucked big time!). By the way, I forgot to mention that my car is covered by a 5 year warranty… nice!
It's hard to believe but the net effect of my choice of buying my car was it lowered my monthly expenses by about Php5,000 per month, as compared to buying a more expensive car, or maintaining the old car we had.
Php5,000 per month may not sound much but that is already comparable to the positive cashflow of one rental property. It is also just about equal to 10% of my take home pay back then, which meant I already had enough to fulfill my target of setting aside at least 10% of my total monthly income for my Financial Freedom Account or FFA.
Instead of draining my savings, buying a car actually helped me increase my savings by lowering my expenses. Who wouldn't want to have that?!
Delayed gratification
Even if I could have bought a more expensive car back then, I chose not to do so, and bought a small car instead.  I simply needed a car that can take me and my family safely and comfortably from point A to point B (It did just that when we drove from Antipolo to Baguio and back to Mandaluyong with just 1 full tank of diesel back in 2008).
I believe what I did was an example of delayed gratification. My logic here was I can buy a small car for now, and it would not hinder my goal to build my Financial Freedom Account, which I will use to buy real assets that put cash in my pocket.
After I buy real assets first, I can then use any excess cashflow or money from capital gains to buy a bigger or more expensive car, if I wanted to. So far I am very happy with my Getz.
But wait, you might be thinking I did not practice delayed gratification when I bought my mobile phone. Not really, the HTC Touch Pro 2 was released more than a year ago and the one I bought last October was a second hand unit, although it was good as new. A brand new unit at malls would retail for around Php35,000 but I bought mine for less than a third of  the retail price, from a reputable seller at tipidcp.com.
Instant gratification
Imagine if I had bought a more expensive car first. That would have resulted in little or no money left for me to invest in real estate. I probably would not have been able to buy the three foreclosed properties I acquired last 2009.
Who knows, maybe I would not have been able to save enough money for my emergency fund, and I would not have had the courage to resign and get out of the rat race.
Buy assets first, liabilities second
Another great example of delayed gratification would be to buy assets first, liabilities second, just like what Robert Kiyosaki mentioned in the video below.
He bought a Porsche by first investing in a storage facility, and then he used the cashflow it generated to pay for the Porsche. The cashflow remained even after the Porsche was already fully paid. Now that's a smart way to buy a liability!
Let me see… a Hyundai Tucson, a  Ford Fiesta, or even a Toyota Prius would be nice. I guess I should be asking myself  "How many good real estate deals do I need to buy first?". What do you think?
Happy investing!
To our success and financial freedom!
Jay Castillo
Real Estate Investor
Real Estate Broker License #: 20056
Blog: https://www.foreclosurephilippines.com
Follow me in Twitter:http://twitter.com/jay_castillo
Find us in Facebook:Foreclosure Philippines facebook page
Text by Jay Castillo and Cherry Castillo. Copyright © 2010 All rights reserved.
PS. Don't be the last to know, subscribe to e-mail alerts and get notified of new listings of bank foreclosed properties, public auction schedules, and real estate investing tips. Mailbox getting full? Subscribe through my RSS Feed instead!