I will be starting a series based on the questions that were asked during a panel discussion with Will Abriza, Sha Nacino, and myself, in the recent Manila leg of the Money Summit and Wealth Expo 2011. Due to time constraints, we all gave very short answers. I believe I was not able to say all that I wanted to. Aside from sharing my answers for the benefit of those who were not present, let me share additional thoughts through this series.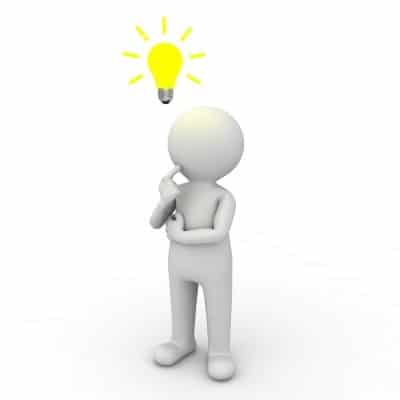 The first question
The first question asked by money Summit and Wealth Expo 2011 emcee Airick Daquioag went something like this:
What was the "aha!" moment that made you decide to take action towards financial freedom?
My answer
"I realized that I was literally killing myself because of my job and it was not worth it, even though I was making good money.  Just like Will, I started to realize this after reading the book "Rich Dad Poor Dad", although it took some time before I finally took action. This was when I was diagnosed with hypertension at a relatively young age of 37 years old and I realized enough is enough and I just had to do something…"
The whole story
Why did I say "I was killing myself because of my job?" – In Filipino, this would be "Nagpapakamamatay ako para sa trabaho!".
You see, way back in 2006, I ended up doing the job of 3 people. My department was supposed to have 5 people at full strength and all but one either resigned or transferred to other departments, including me, and I was the first to resign.
I resigned to work for a small IT consulting firm that had a better offer for me. While working there, my staff introduced me to the book "Rich Dad Poor Dad" by Robert Kiyosaki. But because of the almost daily trip to/from Marikina-Makati-Batangas, I quit after 7 months and returned to my old company. I even took a pay-cut just to get out of there.
Anyway, when I came back, I believed that it would be easy to get us back at full strength, or so I thought. But I did not mind because I loved my job.
That changed, however, when one morning I thought the world had turned upside down, literally. I woke up early that morning because I had  to attend a managers' meeting, but when I stood up I immediately fell down to the floor. I did manage to get up and reach the bathroom by walking while holding on to the walls of our house.
I was able to get myself ready to go to work, and after vomiting a number of times, I drove myself to work and attended the meeting. After the meeting ended, that was the only time I said I did not feel well and when our company nurse checked my blood pressure, it was at 140 over 100, well above the normal levels.
I ended up at the emergency room and was later diagnosed with vertigo and high blood pressure.
A deeper concern
Looking back, I was really crazy and stupid to insist on going to the office even though I was obviously sick right? During that time, I felt that I loved my job but I was literally killing myself for it.
I still remember my thoughts during those days.
I felt angry because my job has already affected my health, and what would happen to my family if something happened to me?!
I love my family and I felt it was foolish for me to just let this happen and I really had to do something!
This goes beyond the basic need of spending more time with your family which others may think is a bit shallow.  It was a deeper concern where I wanted to be healthy and alive to take care of my family!
It was all about passion
In the book Rich Dad Poor Dad, Robert Kiyosaki defined passion as a combination of love and anger. I guess I was able to combine my own feelings of anger caused by what was happening to me, and my love for my family, into passion, which finally pushed me to take action.
Let me leave you with a quote from the book "The 4-Hour Work Week" by Tim Ferris which I read several years later but captured in essence what led to that aha! moment for me to take action.
Pure hell forces action, but anything  less can be endured with enough clever rationalization.
How's my health?
By the way, in a follow-up question I was asked "how's your health?" I quickly answered that my ex-office mates often say I look younger and stress free when I visit them.
Yes, it's true! Without the stress and a healthier lifestyle, I can definitely say I have managed my hypertension very well, and even my cardiologist can attest to this.
Up next
In the next part of this series, let me share my answer and additional thoughts about the question "There are different ways to make money in real estate like brokering, flipping, rentals, rent-to-own, buy and hold etc. Which one would you recommend and why?"
I look forward to sharing that with all of you next week.
In the meantime, what is your "aha!" moment?
I'm sure a lot of you out there are also on a quest for financial freedom and are planning to do this by investing in foreclosed properties (which led you to this site). Please share your "aha!" moments, thoughts, and reactions by leaving a comment below. Thanks!
~~~
Image courtesy of Master isolated images / FreeDigitalPhotos
~~~
To our success and financial freedom!
Jay Castillo
Real Estate Investor
PRC Real Estate Broker Registration No. 3194
Blog: https://www.foreclosurephilippines.com
Follow me in Twitter: http://twitter.com/jay_castillo
Find us in Facebook: Foreclosure Investing Philippines Facebook Page
Text by Jay Castillo and Cherry Castillo. Copyright © 2011 All rights reserved.
Full disclosure: Nothing to disclose.