I saw this Notice To The Public being posted outside the Real Estate Division of the Quezon City Treasurer's Office a couple of weeks ago when we filed for the real property tax clearance for a property of a client. I have finally found time to scan the list and upload it here. Check it out below.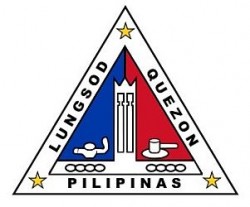 The notice to the public states that declared owners of the tax delinquent real properties were served a copy of the Notice of Delinquency, but these were returned because of refusal of acceptance, they have already moved-out, the ddress cannot be located and/or change of address.
Through the notice to the public, Quezon City Treasurer Edgar T. Villanueva advised real property owners on the list to settle their real property taxes to avoid the inclusion of their properties in the public auction on May 15, 2014.
What if you don't have enough money?
If you don't have enough money to pay for your real property tax arrears in full, it's worth trying to negotiate, just like what Mr. Leo of Quezon City did, and according to his comment below, he was able to get his property off the list of those for auction on May 15 by paying what he can afford, and he will pay the balance on a staggered basis. See his comment below.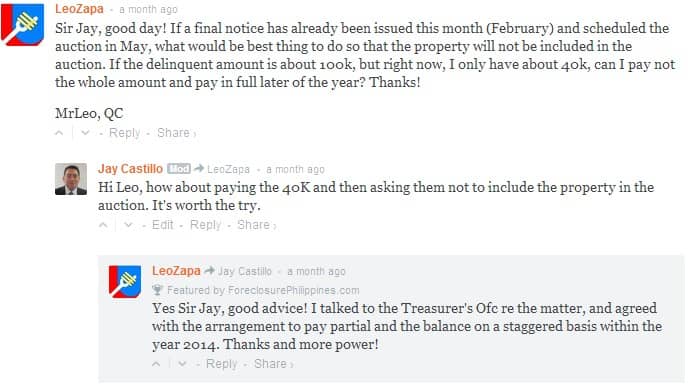 Of course, no one can be certain about anything as other people's results may vary, but there's no harm in trying right?
Notice to the public
The scanned copy of the Notice to the public from the Quezon City Treasurer's Office can be downloaded below.
Keep in mind that this is a very big list and is 13.7 MB in size so please be patient when downloading.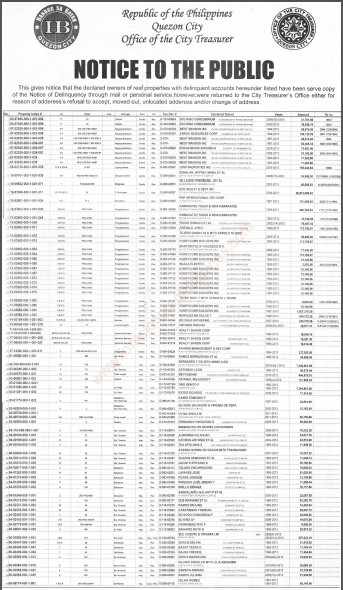 For more information
For more information, please visit or call the Quezon City Treasurer's Office DIRECTLY through the following telephone numbers:
City Treasurer: 922-43·63
Real Estate Division: 988-42-42 loc. 8268/8297/8145
OIC Office: 929-44·30