You are here:
Home
/
ForeclosurePhilippines.com – Blog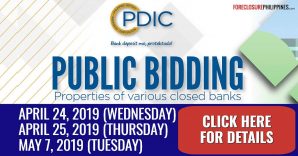 The Philippine Deposit Insurance Corporation (PDIC) shall conduct 3 public biddings for a total of 104 PDIC foreclosed properties and repossessed cars/equipment from various closed banks on April 24, 25, ...
READ MORE ›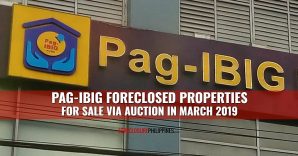 A total of 694 Pag-IBIG foreclosed properties are scheduled for sale via 10 public auctions this March 2019 (Plus 2 auctions for April). Details below. Update log: 3rd update on ...
READ MORE ›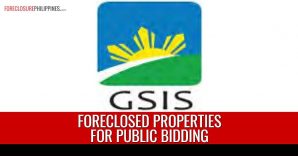 The Government Service Insurance System (GSIS) shall sell in two public biddings a total of 280 GSIS foreclosed properties on March 26, 2019 and April 23, 2019. Bidding  details can ...
READ MORE ›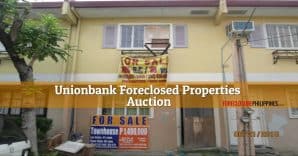 Sorry for the short notice, I just got this auction flyer when I visited a Unionbank branch in Makati. It has a total of 124 UnionBank foreclosed properties in the ...
READ MORE ›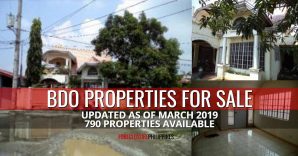 This is a list of BDO foreclosed properties from all over the Philippines updated as of March 2019, which includes a total of 790 properties for negotiated sale. This list ...
READ MORE ›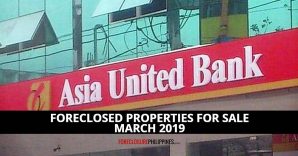 A total of 264 foreclosed properties are available for sale from Asia United Bank (AUB) and subsidiaries Cavite United Rural Bank (CURB), and Rural Bank of Angeles (RBA) this March ...
READ MORE ›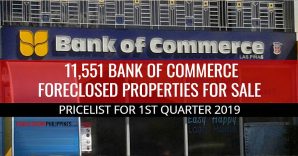 A total of 11,551 foreclosed properties from Bank of Commerce are available for sale in their latest pricelists for the 1st Quarter of 2019. These include real estate from Metro ...
READ MORE ›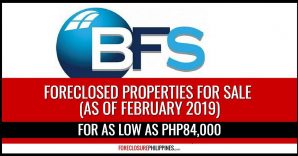 The list gets smaller and smaller, now with only 512 BFS foreclosed properties remaining in their nationwide list, for February 2019. This update comes directly from Bahay Financial Services (BFS) ...
READ MORE ›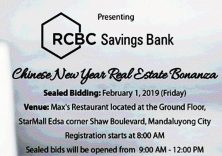 A total of 103 foreclosed properties from RCBC Savings Bank are included in their sealed bidding entitled "Chinese New Year Real Estate Bonanza". The sealed bidding shall be on February ...
READ MORE ›
I just found this list from the Social Security System (SSS) and it has a total of 176 foreclosed properties available for negotiated sale. According to the nationwide list, it ...
READ MORE ›