You are here:
Home ›

ForeclosurePhilippines.com – Blog
The Government Service Insurance System (GSIS) shall sell via public bidding a total of 35 GSIS foreclosed properties this December 19, 2017. Bidding  details can be found below ...
Read More >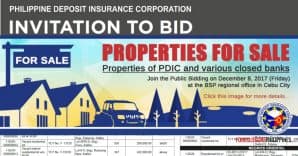 The Philippine Deposit Insurance Corporation (PDIC) will have another sealed bidding of their foreclosed properties and also from closed banks on December 8, 2017. A total 56 foreclosed properties and ...
Read More >
This is the list of public auctions to be conducted by Pag-IBIG for the month of December 2017. A total of 943 Pag-IBIG foreclosed properties are scheduled for sale via ...
Read More >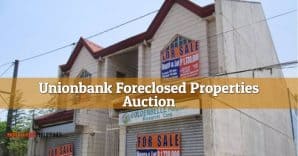 A total of 185 UnionBank foreclosed properties in VISMIN and Luzon/Metro Manila areas are included in their 273rd and 274th Special Public Auctions, both of which are to be held ...
Read More >
This is my first time to feature listings from UCPB Savings Bank, and this has a total of 83 foreclosed properties for sale. I received this last November 9, 2017 ...
Read More >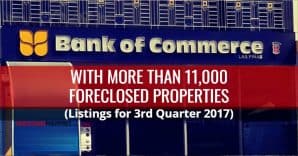 Probably the biggest listing I have encountered so far, this one from Bank of Commerce has a total of 11,840 foreclosed properties (includes real estate, memorial lots, and repossessed cars) ...
Read More >
This is an updated list that has a total of 319 BDO foreclosed properties that are under promo starting this November 2017 (get up to 20% discount). I got this ...
Read More >
A total of 157 SSS foreclosed properties remain available for negotiated sale in their latest update, dated October 20, 2017. Details below ...
Read More >
Here's the second update for PSBank foreclosed properties for sale for the month of October 2017. Their nationwide list now contains a total of 382 foreclosed properties as of October ...
Read More >
A total of 124 foreclosed properties from Country Builders Bank or CBB, are included in their latest listing, which is updated as of October 17, 2017. Details below ...
Read More >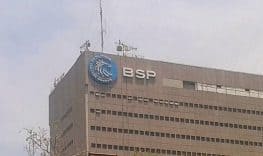 The Banko Sentral ng Pilipinas (BSP) shall sell a total of 36 foreclosed properties located in Albay, through public bidding. Deadline of submission of bids will be on October 23, ...
Read More >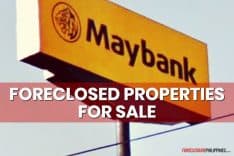 Here is an updated listing of foreclosed properties of Maybank and their property arm, Philmay Property, Inc. Although I received this recently, it's stated that this list is updated as ...
Read More >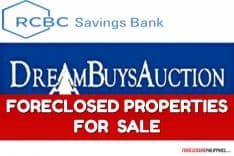 I recently got this list of RCBC  Savings Bank foreclosed properties and this is updated as of September 26, 2017. Since there's no auction announcement, then I believe these are ...
Read More >