When we started buying and selling foreclosed properties, we learned that it can get quite complicated. Worse, it can actually become problematic, very costly, and full of regrets. Because of this, we decided to share what we learned to help people avoid the common problems and mistakes related to foreclosed properties in the Philippines.
We document our experiences and lessons learned from the foreclosed properties we purchased, and also the real estate transactions of our friends and clients (when we were still active real estate brokers) where we were involved as partners and/or brokers.
Jay Castillo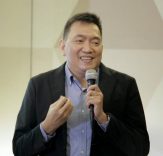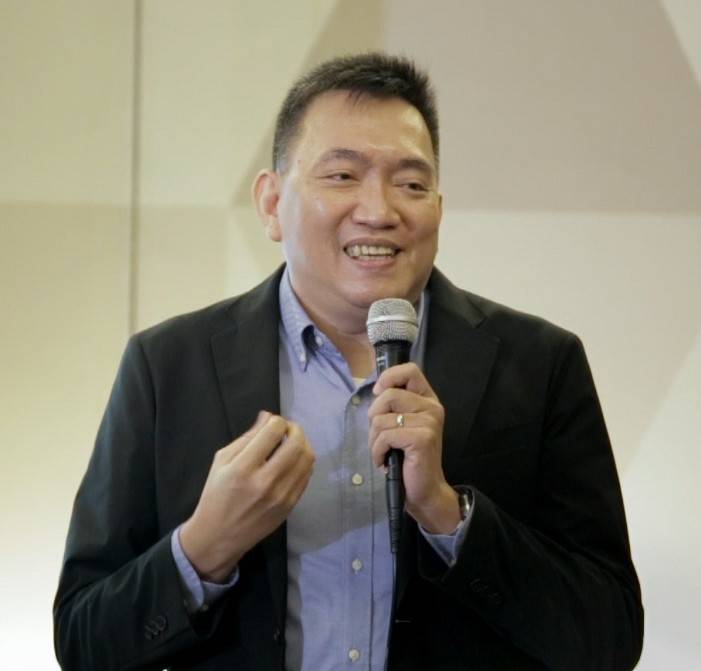 Hi, I'm Jay Castillo. I experienced a lot of challenges when I started with foreclosed property investing. Thanks to mentors, friends, and a lot of patience, I was able to overcome most of those challenges.
Because of real estate, I was able to quit my job from the corporate world (I was an I.T. professional back then).
The journey continues, and through this blog, I'll share the lessons I have learned along the way.
How I got started
Here's a short video of how I got started with investing in foreclosed properties (and my first foreclosed property purchase):
~~~
Why I got started with foreclosed real estate investing
I was an Information Technology professional before I decided to go full-time with real estate investing and internet marketing.
Way back in 2006, a year after reading the book "Rich Dad Poor Dad" by Robert Kiyosaki, I wanted to quit my job. However, it took me 4 more years before I actually did. I decided to get out of the rat race when I suddenly realized that my job was literally killing me. At such an early age, I was diagnosed with hypertension with no underlying reason. I believe it was caused by severe stress from my work.
I was an I.T. Manager back then, but by default, I was also the Oracle Database administrator/developer, Information Security Manager/Network Specialist/Server administrator, and Helpdesk Staff (we lacked manpower pretty bad, and this actually lasted for more than 3 years).
This image from richgrad.com best describes how I felt back in the rat race!
With the scenario above, is it any wonder why I wanted to get out of the rat race?! At the back of my mind, I knew that there was more to life than just being an employee that was grossly overworked… for what?! This sustained my passion and desire to venture into real estate investing, and later into internet marketing.
My real estate broker credentials
I reviewed for and passed the November 2007 Real Estate Brokers Exam which was still under the Department of Trade and Industry (DTI) back then. My DTI Real Estate Broker License # is REB-NCR20056(N)-08.
As of March 29, 2011, my application for registration without examination has been approved by the PRBRES and I am now a PRC licensed real estate broker with Real Estate Broker License No. 3194.
To verify that I am a PRC licensed real estate broker, you may use the following procedure:
Visit the "Verification of Professional Licenses" page at PRC's website:  http://www.prc.gov.ph/services/default.aspx?id=16
Use the "Search by name" option
From the list in the "Profession" box, select REAL ESTATE BROKER
On the "First Name" box, enter JOSE DIONISIO
On the "Last Name" box, enter CASTILLO
Click on the orange "Verify" button
The verification result will be displayed
You should see something like this:
Tip: You can also use the same procedure above to verify the license of other real estate brokers!
I started this blog last October 31, 2008
When I started this blog, I was more focused on acquiring investment properties that generate passive income through foreclosed real estate investing. My goal then was to surpass my passive income goal before the end of 2009, and then I shall "retire" from active employment and go full-time with my advocacy.
This was exactly what I did, although it came a bit late. I was only able to "retire" from active employment by the end of January 2010. I was late by about a month but I don't mind that one bit!
Now I'm more active as a real estate broker, although I'm still on the lookout for good deals and opportunities.
I'm currently focusing on buying foreclosed properties for myself, which means I have stopped with brokering properties for now.
The journey continues…
Financial Literacy
I advocate financial literacy as a means to a worthwhile end: becoming financially free!
After one becomes financially literate, the next logical step would be to find other income streams, ideally, the passive ones.
Obviously, one way to do this would be through investing in foreclosed properties in the Philippines.
Why bother to become financially free? To live life to the fullest! Ask yourself, what would you do if money was no longer an issue? Think about it!
Real estate investing for real in the Philippine setting
Another advocacy of mine is to help fellow beginning or newbie real estate investors to succeed with real estate investing here in the Philippines. I do this by sharing what I have learned based on actual experience.
My Goal
In a nutshell, my mission is to be financially free with the ultimate purpose of helping people and my community. My goal is to make a positive difference in the lives of people around me, no matter how small that may be.
The only way I can do this is to share the lessons I myself have learned in my journey to financial freedom. After all, one cannot give what he does not have. I hope to help as much people as I can who are in the same journey.
My Vision
In the perfect world that I envision, I can see a lot of people who are truly rich and financially free. Would you want to be part of that world?
Cherry Castillo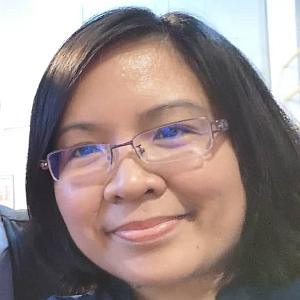 Atty. Cherry Vi M. Saldua-Castillo
Cherry handles the legal aspects and taxation of our real estate transactions. She combines her vast experience gained during her stay at SGV & Co. and expertise from more than a decade of hands-on real estate experience.
She is a Licensed Real Estate Broker (PRC Real Estate Broker License No. 3187) who placed 4th in the March 2011 Real Estate Brokers Licensure Exam. She's also a Licensed Real Estate Appraiser (PRC Real Estate Appraiser License No. 6918) who placed 8th in the August 2015 Real Estate Appraisers Licensure Exam.
She's also a CPA-Lawyer (Roll of Attorneys No. 55239, PRC CPA License No. 0102054).
She is the president of the Real Estate Brokers Association of the Philippines, Inc.-Las Pinas, Muntinlupa, and Paranaque Chapter (REBAP-LMP) for 2021-2022. She was awarded "Most Outstanding Chapter President" for 2021.
About the blog
I started this blog as a tool to help me in my real estate investing activities. In this blog, I have all my foreclosed property listings and important websites online, so I have no more clutter and lost clippings of foreclosed properties at home. Old listings are archived and can be accessed as needed … Click here to learn more how the blog started…
Why did I choose the domain foreclosurephilippines.com?
I often get the question "Why foreclosurephilippines.com"? It sounds too negative! It's like I want to foreclose the whole Philippines. This of course is not true.
I simply chose the domain foreclosurephilippines.com for search engine optimization (SEO) purposes. A lot of people are actually searching for these keywords using Google, which is probably why a lot of people end up on this site!
ForeclosurePhilippines.com runs on the self-hosted Wordpress blog platform and is powered by the Generatepress wordpress theme. Our hosting is provided by Dreamhost Hostgator Siteground Kinsta and I got the domain from GoDaddy.
What we do, why do we do it?
My goal here is to make investing in real estate in the Philippines a bit easier for fellow real estate investors out there. At the very least I want to help make it easier for people to find all available listings of foreclosed properties out there.
At the same time, I want to share real life lessons learned from the trenches, the things you will learn for yourself if you do decide to go out there and invest in foreclosed properties here in the Philippines.
I am not a real estate guru!
I still see myself as a newbie real estate investor, believe it or not, and I don't claim to be a guru! I still have a lot to learn, who doesn't?
Without the hype and B.S.
I would like to paint a realistic picture of how this can be done without the hype and B.S… period! After all, investing in foreclosed properties is not a get rich quick scheme!
Raising hope without giving false hope
I keep on saying that real estate investing might be simple, but it is not easy. No, I am not trying to discourage anyone out there, I just want everyone to manage their expectations. It can be done but it would take a lot of hard work and perseverance, at least at the very start.
Even if one is able to create passive income streams, there is still such a thing called maintenance and management of one's business, which in this case is real estate investing.
I would like to point out that there really is hope that real estate investing can lead to financial freedom, but you have to pay the price. I would not want to give any false hopes that you can achieve success in real estate investing overnight. You need to plant before you can harvest, there are no shortcuts.
Investing in real estate ethically, morally, and legally
I truly believe that we can all invest in real estate in an ethical, morally upright, and legal way. We can do this without taking advantage of other people, and this is the only way for long term success.
Paying it forward
I simply believe that this is the right thing to do. I guess this is my way of paying it forward to all newbie real estate investors out there. A lot of people helped me along the way, and I want to do the same.
You are not alone
If you are new to real estate investing in the Philippines, I just want to let you know that yes, it can be done, and you don't have to do it alone, because you are not. You are welcome here, enjoy your stay!
Here's to our success and financial freedom!
Jay Castillo
Real Estate Investor
PRC Real Estate Broker License # 3194
Text by Jay Castillo. Copyright © 2008 – 2022 All rights reserved.
Image source: Richgrad.com
PS. If you are a new visitor, please start here to learn more about foreclosure investing in the Philippines.
PPS. If you feel that anyone else you know might benefit from the contents of ForclosurePhilippines.com, please do share this to them and don't forget to remind them to subscribe to e-mail alerts and get notified of new listings of bank foreclosed properties, public auction schedules, and real estate investing tips.
ForeclosurePhilippines.com is owned and operated by Jay Castillo under True North Online Marketing Services.