 As a follow-up to my previous post on the notice issued by the Quezon City Treasurer's Office, this post contains the  complete list of tax delinquent properties for sale through ...
Read More ›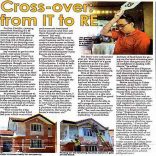 It's hard to believe it's already been a year since I first greeted you all here with a financial independence day greeting. This time around I would like to greet ...
Read More › This is the second installment of listings of foreclosed properties which I am posting for the benefit of those who were unable to attend the 4th Housing Fair which was ...
Read More › During our lunch break at the office yesterday, I begged off from doing something which I have dreaded for the past 12 years in the corporate world, Christmas party presentations! ...
Read More › Act No. 3135 is also known as An Act to Regulate the Sale of Property under Special Powers Inserted in or Annexed to Real Estate Mortgages. Read the full text ...
Read More ›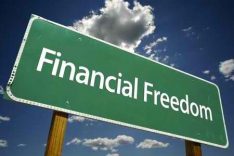 At least that's the way I look at it. My purpose for making money through foreclosed property investing is not really just about having lots of money or getting rich, ...
Read More ›