Here's one more chance for delinquent real property owners in Las Pinas City as the real property tax amnesty was extended up to July 31, 2015. Affected real property owners are encouraged to take advantage of another opportunity to save their properties from being auctioned off. Check out the details below.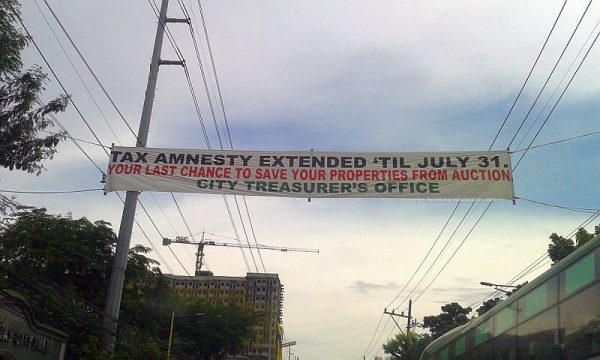 I helped a friend earlier today with his real property taxes in Las Pinas when I noticed the tarpaulin above, which was right in front of the Las Pinas City hall.
How to pay your real property tax
For your reference, here's a step-by-step guide on how you can pay for your real property taxes, which you will see once you enter the Las Pinas City hall. (Note: This also applies to properties that are not tax delinquent.)
You can have all of this done in about 30 minutes if there are no long queues, and you can even enjoy free coffee. 🙂
Procedure for Senior Citizens
I was glad to see that Senior Citizens need not queue, and can immediately proceed to windows 5, 6, and 7 to secure the order of payment. The next step would be the payment of taxes in Windows 15 and 16. Please see the procedure below.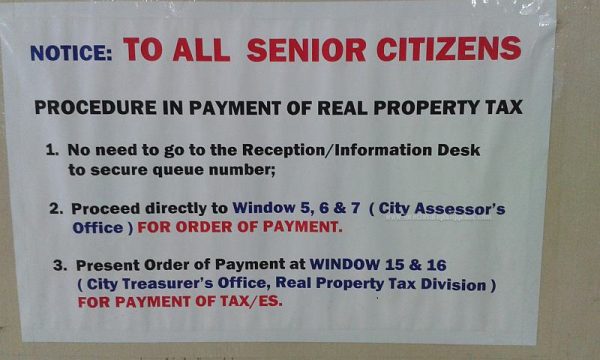 Tax amnesty details
To get more details with regard to the tax amnesty, please refer to my earlier post Real Property Tax Amnesty For Las Pinas City Ends On June 30, 2015.
I believe they simply extended the tax amnesty to July 31, 2015, although I could not find any city ordinance for this in the official website of Las Pinas City.
Anyway, for those who are covered, please don't waste this opportunity to save your properties from being included in the next tax delinquent property auction.