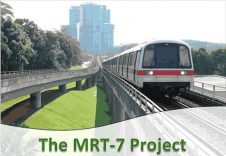 I wrote about the proposed stations of the MRT Line 7 last October 2012. It's now June 2014, so what are the updates? If you have a property in Quezon City ...
Read More ›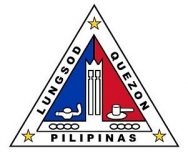 I saw this Notice To The Public being posted outside the Real Estate Division of the Quezon City Treasurer's Office a couple of weeks ago when we filed for the ...
Read More ›

The UP Town Center in Katipunan, which now sits on the land formerly occupied by the UP Integrated School, opened last Monday, September 30, 2013, according to the UP Town ...
Read More ›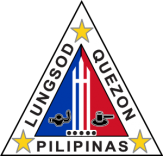 If you have real estate properties in Quezon City, I suggest you read this to make sure they are not on the list of tax delinquent properties that will be ...
Read More ›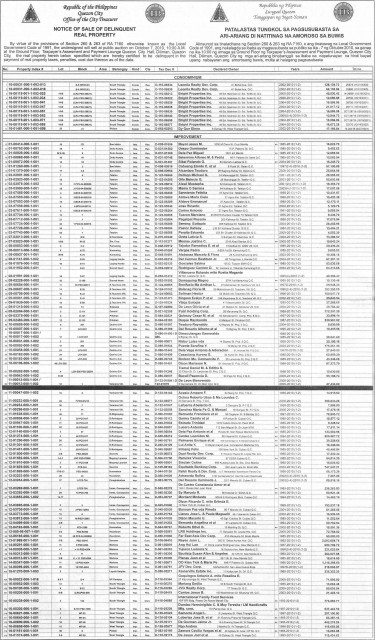 As a follow-up to my previous post on the notice issued by the Quezon City Treasurer's Office, this post contains the  complete list of tax delinquent properties for sale through ...
Read More ›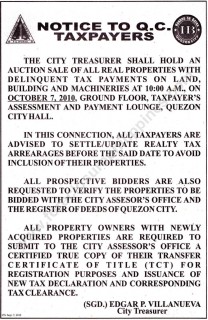 I just found this notice for Quezon City taxpayers yesterday and thought of sharing it here. The Quezon City Treasurer shall be holding a tax foreclosure auction sale of all ...
Read More › The City Treasurer of Quezon City shall be holding an auction sale of real properties with delinquent tax payments on land, building, and machineries on December 10, 2009 at the ...
Read More › My wife who has become so obsessed with finding a new house we can call our home shares updates on what we are thinking of doing with our old house ...
Read More ›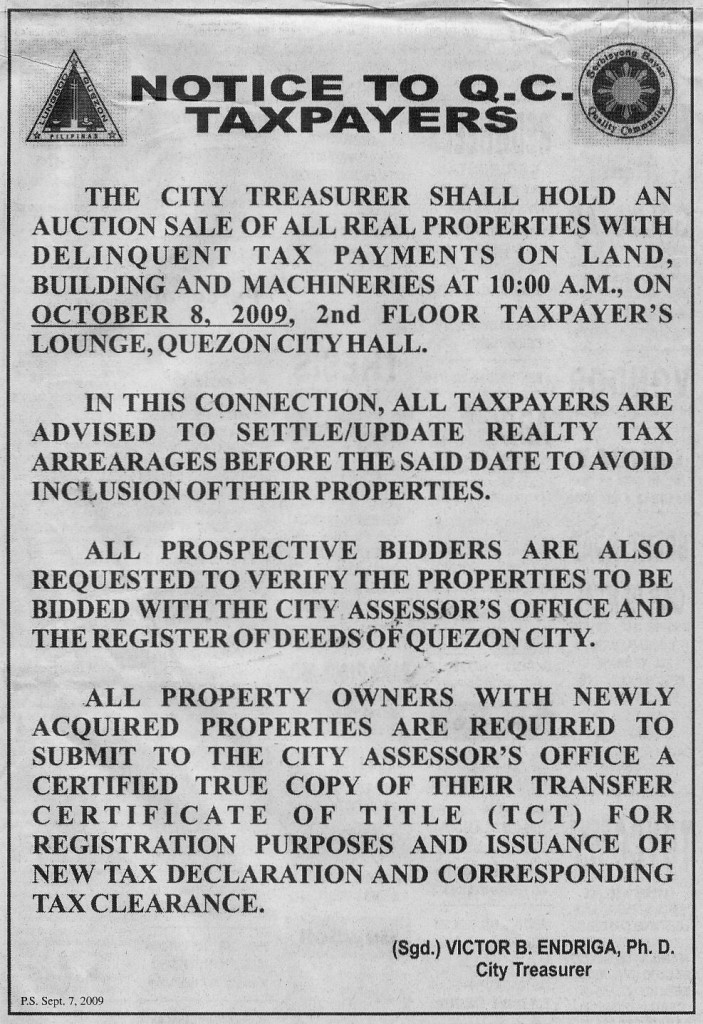 Here's a heads-up for both Quezon City taxpayers who might be delinquent in paying their real property taxes and for real estate investors who may want to help. I accidentally ...
Read More › The Quezon City Office of the City Treasurer shall be having a property tax sale through public auction on July 2, 2009, 10 a.m., at the main entrance, Taxpayer's Lounge, ...
Read More ›