One of the most frequently asked questions I get is "How do I know if a foreclosed property can be a good investment?". I'll answer this through a video, and I'll even show you how.
From where to get listings, to an actual of inspection of a foreclosed property, to doing the numbers to check if the property has potential as a rental property, or if I can make money by renovating and flipping it, I have all of these covered in video 2.
Video 2 is shorter than video 1 at just 27 minutes, but you will definitely learn a lot with regard to checking if it makes sense to buy a foreclosed property. So grab some coffee and watch the video below.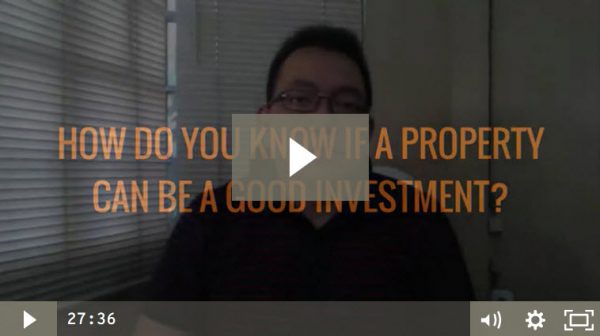 Please let me know what you think by leaving a comment below the video. Thanks.
Best regards,
Jay Castillo – Owner and founder, ForeclosurePhilippines.com
P.S. This free video training is part 2 of 3. Watch out for video 3 next week. Subscribe to get notified through email when video 3 is released.
P.P.S. Video 1 turned out to be more like my way of helping to prevent foreclosures, a topic people don't want to talk about. But I believe it's important, so still I included it in video 1, which also talks about where you should start, and what you should look for. You can still watch video 1 through this link: 3 Things You Need To Know So You Can Start Investing In Real Estate