If yes, then this seminar might be for you. My friend Tyrone of MillionaireActs.com sent me details of this seminar of his officemate Ray Alejandrino and thought of sharing it here for those who might be interested.
One thing I like about this seminar is it includes investing in a Real Estate Investment Trust (REIT) as one investment option in the topics to be discussed as seen in the seminar outline below. I just wish it will be discussed thoroughly.
Secondly, readers of foreclosurephilippines.com can avail of the special discounted seminar fee of only Php3,500.00 per person (Regular seminar fee is Php5,000).
Seminar details
Date: October 2, 2010

Venue: The Shang Grand Tower

Address: Perea cor. Dela Rosa St., Legaspi Village, Makati City

Time: 9:30am to 5pm, whole day

Seminar Fee: P5,000 (inclusive of buffet lunch, snacks, and reading materials)

Special Discounted Fee: P3,500 for readers and and subscribers of ForeclosurePhilippines.com (just tell Ray Alejandrino that you found the details of the seminar here)

For inquiries, please contact Ray Alejandrino at ray_alejandrino@yahoo.com or call 0917-811-7292.
Seminar outline
"Strategic Investing and Practical Fundamental Analysis"

by Roy Alejandrino

I. Examining the current state of the global economy

a. Why invest in the emerging markets particularly in the Philippines?
b. Philippine Economic update: a closer look on our country's performance
c. What global and local economic indicators you should be watching out for?

II. Investment Options

a. Equities
b. Bonds (Government and Corporate)
c. Mutual Funds and UITFs
d. Others (Personal Equity Retirement Account Act, Real Estate Investment Trust, etc.)

III. Industry Research

a. Growing and Mature industries
b. The emergence of technology and product innovations
c. Going green

IV. Fundamental Analysis

a. Equities

i. Choosing the right and applicable tool for you and for the stock

1. Financial Ratios

2. Valuation Methods

ii. Picking the essential elements from quarterly and annual reports

iii. How to effectively use research reports from online, local and foreign brokers

iv. How to properly interpret company news and disclosures

v. Dividend play

b. Bonds

i. Basic review of the US and ASEAN bond market

ii. Update on government and corporate notes issuance

V. Case Study

a. Telecom – PLDT or Power – AP or Real Estate – ALI

i. A closer look at the company's business

ii. Status and Future prospects for the industry

VI. Money management

a. The importance of diversification
b. Sample portfolio


VII. Final Words

a. Lessons from the crisis and how to be prepared for the next one
b. Outlook for the PSEi and selected industries
About the Speaker
Ray Alejandrino holds a bachelor's degree from the Ateneo de Manila University, Major in Management Economics and Minor in International Business (2007). He specializes in Industry and Opportunity Analysis for the Real Estate, Technology, and Power sectors. He previously worked as an Import-Export Executive for one of the largest conglomerates in Thailand, the Siam Cement Group. He also served as an associate in Corporate Planning and Investor Relations for one of the largest home developers in the Philippines, Vista Land and Lifescapes, Inc. He is currently a Financial and Market Analyst for IBM and is also a Part-Time Power Sector Analyst for the University of Asia and the Pacific.
Seminar location map
(Click to enlarge)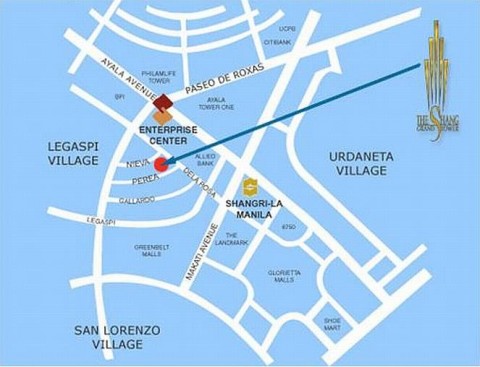 I'll be attending this one and I hope to see you there!
Happy learning!
To our success and financial freedom!
Jay Castillo
Real Estate Investor
Real Estate Broker License #: 20056
Blog: https://www.foreclosurephilippines.com
Follow me in Twitter:http://twitter.com/jay_castillo
Find us in Facebook:Foreclosure Philippines facebook page
Text by Jay Castillo and Cherry Castillo. Copyright © 2010 All rights reserved.
PS. Are you a new visitor? Click here NOW to start learning more about foreclosure investing in the Philippines
PPS. Don't be the last to know, subscribe to e-mail alerts and get notified of new listings of bank foreclosed properties, public auction schedules, and real estate investing tips. Inbox getting full? Subscribe through my RSS Feed instead!