This is the first part of a two part series. You can find part 2 here: How to find opportunities and get started with real estate investing with the "Matthew Effect" (Part 2)
I first learned about the "Matthew Effect" when I read the book "Outliers: The Story of Success" by Malcolm Gladwell. In his book, Gladwell cited stories of successful people ranging from professional hockey players in Canada, to the likes of Bill Gates, and The Beatles,  as examples of how "accumulated advantage" played a big part in the success of these people. I believe the same applies to real estate investing.
"For to all those who have, more will be given, and they will have an abundance; but from those who have nothing, even what they have will be taken away." ~ Matthew 25:29, New Revised Standard Version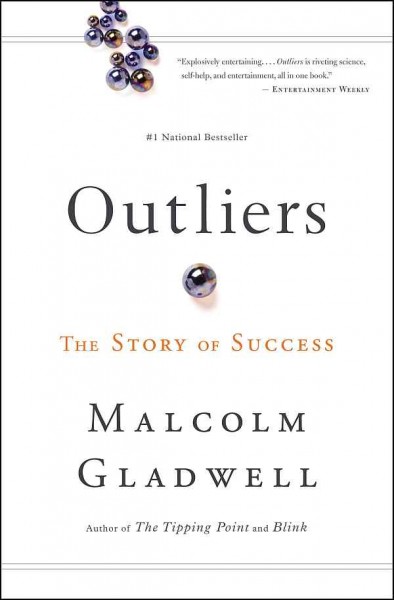 In the first chapter of Outliers, the bible verse above was the very first thing that I heard (I was listening to an audio book version of Outliers), and as I listened further, it all made more sense to me.
In Outliers, Gladwell tries to convince readers that successful people neither achieved success only through sheer hard work, nor did they achieve it all by themselves, but rather with the help of advantages and opportunities from "where they came from". Successful people used these opportunities to their advantage. In turn, these produced even more advantages and opportunities.
In essence, to those who have (made the most of advantages and opportunities that came their way), more (advantages and opportunities) will be given, thus the term "Matthew effect" in reference to the passage quoted above.
In other words, success leads to more success, and failure (or the lack of success), can sometimes lead to even more failures or continued lack of success.
Obviously, I was convinced by what Gladwell proposed in his book, which in turn has led me to believe that this also applies to real estate investing.
How the "Matthew Effect" applies to real estate investing
Have you ever wondered why some people who venture into real estate investing seem to have more success or were able to achieve it faster than others? Sometimes I also find myself asking the same question. I now have a more concrete answer, thanks to Outliers. Let me offer the following examples on how I got started with my own real estate investing career.
The "opportunity" to learn and be financially literate
What if an aspiring real estate investor just happened to learn about the importance of being financially literate and took concrete steps to manage his money properly?
I believe that pretty soon, he will have a little bit of extra money, which can eventually grow big enough for him to actually acquire his first real estate deal.
His advantage is his growing financial literacy.
His opportunity that led to this advantage is the opportunity to learn about the importance of managing money and his personal finances.
That could have come from a book, a seminar, or even from a friend, as the case may be.
In contrast, someone who wants to be financially free, but falters in managing his personal finances, may find it very hard to move forward. He never gets past the question:
"Where do I get money to invest in real estate, I can barely manage to get through a month and I'm living paycheck to paycheck?!"
This question lingers in his mind even though he is moving up the corporate ladder.
His disadvantage is he does not know that more money is not the solution, managing money properly is.
Actually, the person I described above was me. The opportunity that I was missing then was the chance to learn about financial literacy, and the proper way to manage money.
I had nothing (in terms of financial literacy), and even what I had (my monthly paycheck in this example) was taken away, or it was mostly gone before the next payday.
I'm just glad the opportunity to learn about financial literacy eventually came through a friend, who introduced me to the book "Rich Dad Poor Dad" by Robert Kiyosaki.
After I read the book, I was hooked, and I looked for more knowledge about financial literacy. This gave a jump-start for my quest for financial freedom.
I truly believe that financial literacy is a big advantage when you want to go into real estate investing.
In fact, I also believe that it is required!
How would one be able to manage the financial aspect of having investment properties, if one cannot even manage his own finances?!
The opportunity to be financially literate is available for everyone, but I guess very few people actually take time to learn about it, and apply it in real life.
The "opportunity" to learn how real estate investing can be done in the Philippine setting
This time around, the "opportunity" began with an "incident" that happened last December 31, 2006.
I was in a drugstore and I was about to pay for my medicines when my wife called me on my cellphone because I had to move my car. I hurriedly went back to the car and as I sat on the driver's seat, a soft cracking sound came from my pant's rear pocket.
Apparently, I had put my cellphone there instead of my wallet. I had just destroyed my phone's LCD.
Anyway, because of that incident, I decided to go to Nokia Care at Greenbelt 1 to have my phone fixed. After I got a quotation and a referral to another Nokia authorized service center who might have parts readily available, we went to National Bookstore which was nearby.
As I entered, the first book that got my attention was "Think Rich Pinoy" by Larry Gamboa.
Larry's book was an eye opener, it showed how real estate investing can be done in the Philippine setting. I believe this was a big advantage and opportunity.
Reading the book eventually led to my attending Bo Sanchez' "How to be Truly Rich seminar", from where I learned that Larry also had Think Rich Pinoy Seminars which I also attended.
This also made me look for more seminars about real estate and I found Urban Institute's Comprehensive Real Estate Seminar And Review (CRESAR) for the November 2007 Real Estate Brokers licensure exam which I also attended.
Although I attended primarily to learn more about real estate in the Philippines, I also took and passed the licensure exam and became a licensed real estate broker.
I also became a member of REBAP Marikina and through another member, I learned about an auction during the first Philippine Real Estate Festival way back in 2008. I participated in that auction and it was the first time I made a winning bid for a foreclosed property. As they say, the rest is history.
I would like to believe what happened to me was a series of "opportunities" which I grabbed, that helped me get started with real estate investing.
To have more and be given more, or have the little I had be taken away
I started with virtually nothing in terms of any know-how when it comes to investing in real estate, and instead of thinking that it was too hard and cannot be done, I decided to look the other way and move forward.
When I decided to become a real estate investor and began to have more knowledge about real estate investing, I was presented with more  opportunities, not just to learn, but to actually have the means to do it.
In contrast, if I went the other way, the little that I had would have been taken away, not by anyone else, but by myself. I would have taken these away, had I decided to give up.
Up next in Part 2 of this series
In the next part of this series, I'll share more examples of opportunities that anyone can grab that can help get them started with real estate investing, and how this continues and becomes a series of opportunities that become "accumulated advantages".
Part 2 is available here: How to find opportunities and get started with real estate investing with the "Matthew Effect" (Part 2).
To our success and financial freedom!

Jay Castillo
Real Estate Investor
Real Estate Broker License #: 20056
Blog: https://www.foreclosurephilippines.com
Follow me in Twitter: http://twitter.com/jay_castillo
Find us in Facebook: Foreclosure Investing Philippines facebook page
Text by Jay Castillo and Cherry Castillo. Copyright © 2010 All rights reserved.
PS. New visitor? Click here to get started with learning more about foreclosure investing in the Philippines.
PPS. Don't be the last to know, subscribe to e-mail alerts and get notified of new listings of bank foreclosed properties, public auction schedules, and real estate investing tips. Mailbox getting full? Subscribe through my RSS Feed instead!