At least that's the way I look at it. My purpose for making money through foreclosed property investing is not really just about having lots of money or getting rich, its about having the freedom to do the things that are truly most important in life, without worrying about where to get money to provide for my family.
Don't let life pass you by while "working hard"
As I write this, I have a four year old son who is growing rapidly right before my eyes and I would rather be a father that is always there for him, than one who is always working hard in an office somewhere, confined to having weekends and short vacations as free time to spend with my family.
I tell you, spending the best years of your life "working hard" is not worth it when you realize that life is really passing you by.
Why I want to be financially free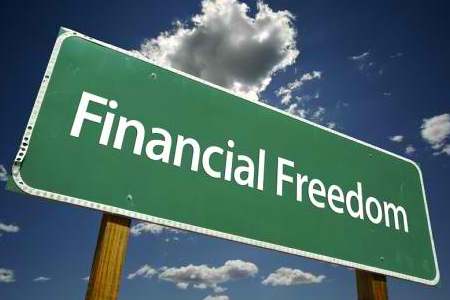 The past decade in the corporate world has made me realize this, where earning a "living" is actually causing too much stress that is literally killing me softly.
This is the reason why a little more than 2 years ago, just after I was diagnosed with hypertension, I made a decision that I will get out of the so called rat-race as soon as possible and achieve financial freedom.
The goal is to have more than enough money in the form of passive income to sustain us without the need for a job.
I would rather have money and happiness
Money may not be everything but money absolutely affects everything that we hold dear in life!
I often hear people say that money is not important as they believe that happiness and family is more important.
But if you think about it, how the heck can you be happy if you don't have the money to feed your family?!
I would rather have both, money and happiness!
Live life to the fullest now!
Life is short and I want to make the most of my life by living life to the fullest now, while I am at the prime of my life, not when I am sixty or sixty five years old.
The naysayers would often say that what I'm saying is impossible and we have no choice but to work hard, guess what, these words often become a self fulfilling prophecy.
I for one know for a fact that it can be done because I am doing it right now, which is what I am sharing to all of you through this blog about foreclosed real estate investing.
There is no need to defer life and happiness
Happiness does not have to be deferred. It just takes courage to act.
More than a year ago I gave myself a deadline and said to myself that I shall have financial freedom before my 40th birthday. Guess what, I am turning 40 this December 2009.
So far I am on track with my goals, I have already closed one deal for 2009, thank God!!! One down, three more to go! Makes me look forward to what lies ahead and it gives the saying "Life begins at 40" a whole new meaning for me!
I would love to share a lot more "emotional why's", a term I borrowed from Bo Sanchez that refers to the big enough reasons why we would want to succeed in an endeavor, but I guess I will probably have to do so in another post in the future, I seem to get too emotional just thinking about them.
How about you, why are you into foreclosure investing? Are you in it just for the money? If not, care to share?
Do you want to start investing in foreclosed properties? Click here to subscribe via email and keep yourself updated with foreclosure listings, public auction schedules, and real estate investing tips!