A total of 250 tax delinquent real properties from Caloocan City are set to be disposed through public auction today, April 28, 2011, at 1:00pm, at the Bulwagang Katipunan, 3/F Caloocan City Hall, A. Mabini St., Caloocan City, Philippines.
The tax foreclosure auction sale is to be conducted by virtue of Section  260 and 263 of RA 7160, otherwise known as the Local Government Code of 1991.
Complete list of Caloocan City Tax Delinquent Real Property
Please refer to the complete list of Caloocan City's Tax Delinquent Real Property that are scheduled for public auction below.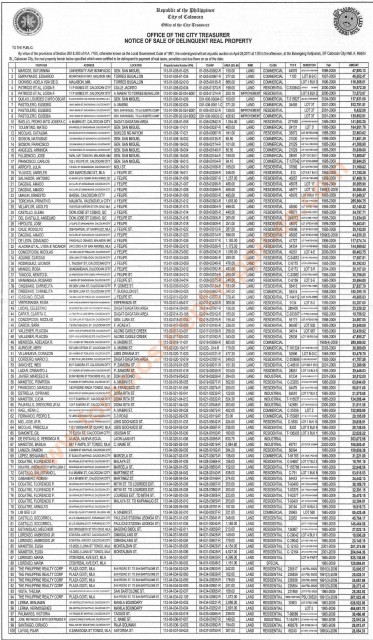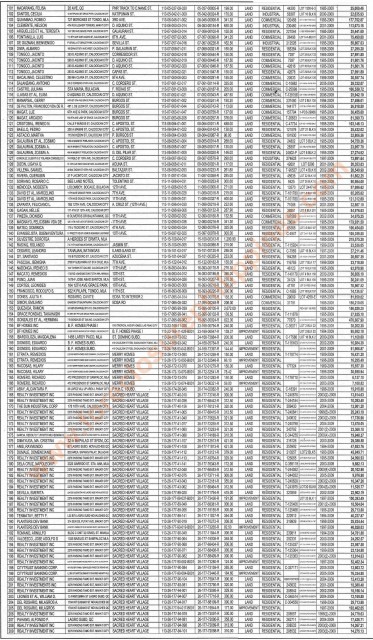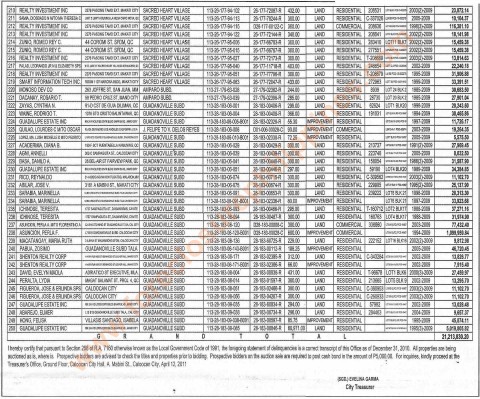 Source: Philippine Star, April 20, 2011 issue, page B-9 to B-11
Yes, this is scheduled for public auction today! Sorry I was not able to post this sooner as I just found this list this morning.
To our success and financial freedom!
Jay Castillo
Real Estate Investor
PRC Real Estate Broker Registration No. 3194
Blog: https://www.foreclosurephilippines.com
Follow me in Twitter: http://twitter.com/jay_castillo
Find us in Facebook: Foreclosure Investing Philippines Facebook Page
Text by Jay Castillo and Cherry Castillo. Copyright © 2011 All rights reserved.
Full disclosure: Nothing to disclose.

PS. Don't be the last to know, subscribe to e-mail alerts and get notified of new listings of bank foreclosed properties, public auction schedules, and real estate investing tips. Mailbox getting full? Subscribe through my RSS Feed instead.