Finally, you stumbled upon your dream house and it's perfectly located near everything!  Your heart is racing with the thought that you got to have it.  Why not?  You can afford it and it is exactly what you are looking for.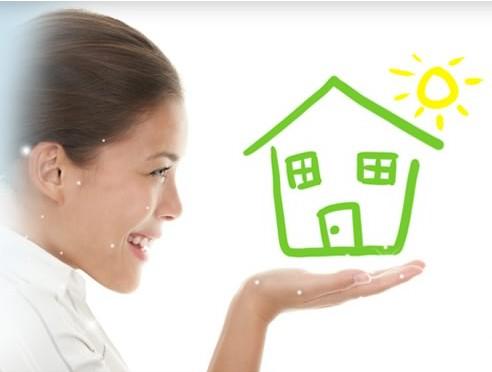 Wait!  There are important things that you should know to protect yourself from getting scammed.
Here are 3 of them…
1. Who are the real owners of the property?
Are the ones selling you the property the actual and legitimate owners, or just a representative of the owners, or worse…posing as the real owners?  You have to make sure that you are dealing with the rightful owners of the property before making the purchase as you may find yourself caught up in the middle of a legal battle for ownership dispute later on.
There are also cases of double sale, wherein the owner has already sold the property to another buyer, and the that buyer failed to register the sale and transfer the title to his name, and the owner sold it again to someone else.
A classic example is the on-going investigation on the Globe Asiatique scam wherein a lot of the property buyers allegedly became victims of a double sale. You don't want to end up crying like the victims shown in this video:
2. Is the Land Title authentic?
Here in the Philippines, there are number of ways to detect fake land titles.
According to the Land Registration Authority (LRA), you have to thoroughly inspect both the Owner's Duplicate Copy which is given by the actual owner and the original copy at the Register of Deeds.  Data indicated in the Owner's Duplicate Copy and the Register of Deeds copy should exactly be the same.
You can also check if the serial numbers of judicial forms used for a title is really for a particular registry, and if the various security features (watermarks, etc.) and characteristics(materials used, etc.) of an authentic title are present.
You also need to check the "trace-back" of the title to ascertain its authenticity.
Check out the complete guide from the LRA through this link: LRA's Guidelines on how to detect fake titles.
3. Is the Land Title clean?
You have to be aware if the property has encumbrances, be it financial (if it is mortgaged) or legal (like easements, private restrictions, etc.) as these burdens will also be transferred to you.
You also need to check if there are problems with the technical description on the title such as: the boundaries do not close, the actual area of the property is different from the area indicated on the title and the location of the property is not the same with the location described on the title.
In order to know all of these, you have to conduct a due diligence before buying a property.  A proper due diligence could save you a lot of money and potential headaches in the future.
Do you have the time and expertise for all of these?
OMI Land Title Services is here to help you.  With a proven track record and expertise in the field of land titling services, you can rely on us to do the job.  We have been servicing both corporate and individual clients for several years now and we have handled a lot of due diligence cases from simple title verification to a more comprehensive research and due diligence which involve traceback of ownership history, technical description verification, determination of actual location,  etc.
Our expertise covers the full range of land titling services from Title Verification and Due diligence, to Title Transfer, to Reconstitution or Re-issuance of lost land titles and payment of unpaid real property taxes.
So, before you buy that property, do your homework, or better yet ask a professional company such as OMI Land Title Services do it for you.  You may call us through 884-11-06 or visit our office at the 20/F LKG Tower, Ayala Avenue, Makati City. You can also inquire thru our website at www.omilandtitle.com.
Check out this video of Home Base which features OMI Land Title Services, specifically at the 1:32 to 5:32 mark.
To know more about OMI Land Title Services and the services they render, you may also read this article and watch the videos inside: Need Help With Title Transfers, Title Verification, and Reconstitution Of Lost Titles?
Before you buy a property, keep these in mind
By taking time to ensure you are dealing with the real owner of a property, and verifying if the title is authentic and clean, you will not only save your precious time, but also your hard-earned money as well… and that dream property of yours will truly be worth the wait!
Full disclosure: This is a sponsored post from our partner OMI Land Title Services.
---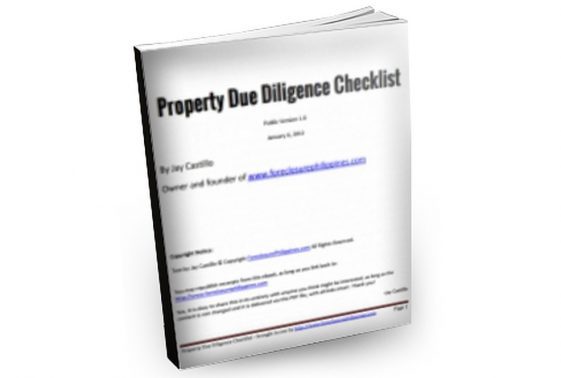 FREE CHECKLIST: IDENTIFY AND AVOID PROBLEMATIC FORECLOSED PROPERTIES BY DOING PROPER DUE DILIGENCE!
Avoid losing money, wasted time and effort caused by buying foreclosed properties that have too many problems, with our free 60-item Property Due Diligence Checklist. Grab your free copy now.
Related Posts