The UP Town Center in Katipunan, which now sits on the land formerly occupied by the UP Integrated School, opened last Monday, September 30, 2013, according to the UP Town Center Ayala Malls facebook page. Learn more about this new development in Quezon City below.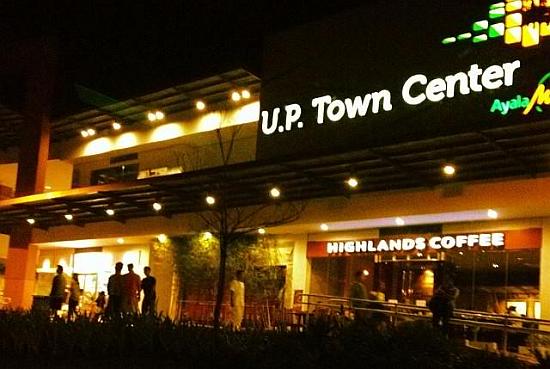 UP Town Center vicinity map and perspective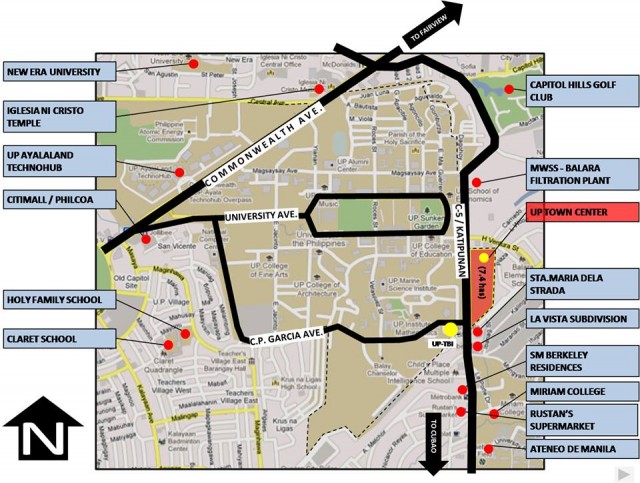 Location
The UP Town Center sits on land which was previously occupied by the UP Integrated School (UPIS). Ayala got a 25-year lease from UP, and UP is using the funds mostly for construction purposes. Ayala is constructing a new building for UPIS on the land where Narra Residence Hall used to stand, just across the UP College of Education. UPIS is still gathering funds for other requirements aside from the building.
When I was in college in UP almost 20 years ago (yikes!), I remember that commercialization was such a big issue. It seems that the UP administration, led by President Pascual, has succeeded in generating funds from UP's idle lands. To be fair, from the time I graduated many new buildings have been built. I just hope that the funds will be spent properly.
Effect on the surrounding areas
I think it's reasonable to expect heavier traffic in that area. Considering that the traffic is already heavy without the said mall, I wonder how much heavier it will be now.
On the plus side, the property values in the surrounding areas are likely to increase (or rather, have already increased). Aside from the mall, there will also be Business Process Outsourcing (BPO) companies in the area – this is good news for those who are selling or renting out properties nearby.
For the UPIS students, I think it's better that they are inside the campus as they can avoid accidents in the Katipunan area. A nice, new building is also a plus.
How about you, what can you say about this development?