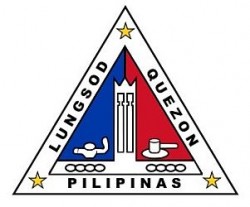 I attended the Quezon City real property tax foreclosure auction sale yesterday and although I was only able to make it to the last forty minutes of the auction, I was still able to learn a lot and I would like to share these lessons here.
Here are the 9 lessons I learned when I attended the Quezon City tax foreclosure auction sale
1. Meet-up with someone else attending the auction because it will compel you to honor the  commitment you have made and really attend the auction, even if you had a perfect excuse not to do so. In my case, I was thinking of not attending the auction because I felt very weak due to a bout with LBM the night and early morning prior to the auction but when Robert, a fellow Think Rich Pinoy Club Marikina member sent me an SMS message that he was already there, I thought to myself that with the help of 2 capsules of Loperamide and a big bottle of water, I can handle it! I got myself ready and went to the auction, although I was more than an hour late. Nevertheless, I still made it.
2. Don't even think about not doing your due diligence. Actually, a day before the auction, I learned from a fellow interested bidder that she received information that some properties on the list might get hit by a road widening project. She said she only learned about this when she did her due diligence and she can only imagine what would happen if someone bought those properties and only found out later what was going to happen to them. I'm sure all would agree that no one wants to be in that situation. But how exactly do you do your due diligence on properties that are part of a real property tax auction? Please see the next item to find out!
3. Find the exact location of the property. Without this, how can you inspect a property? To find out, you should go to the tax mapping section located at the ground floor at the back of the main building at the Quezon City Hall. Be prepared to give details like the property index number, lot number, block number, Barangay, Tax Dec. number, etc., which you can find on the notice of sale of delinquent real property. If you don't give them this information, they won't be able to find the property for you. If you supplied the correct information, you will get the exact location of the property and the people there may also be able to give information like the example I mentioned in item 2 above.
4. You should make a shortlist for your due diligence. Based on the information you got on item 3 above, you can decide if a property warrants further evaluation and if so, the next stop would be the Registry of Deeds (RD) at located at East Avenue. For the Quezon City RD, a certified true copy of a TCT/CCT may take 2 or 3 days to get released so you should take note of this lead-time. Unlike in Marikina where copies of the TCT's/CCT's were available at the auction venue, none were available in the Quezon City auction. Once you get the certified true copies, you can then check for any liens, documentary or legal problems with the title(s) and decide if the properties are safe to bid on.
5. The minimum bid was actually the listed minimum bid plus Php 10,000. During the auction, I noted that the minimum bid is actually the amount indicated on the notice of sale of delinquent real property plus Php10,000. I don't know why this was so as I arrived late but that was what I observed. For example, if a property had a delinquent amount of Php17,000 on the notice, it's starting bid price would be Php27,000.
6. Be aware of the increments when they raise bids. The bids were raised by the auctioneer(which, if I'm not mistaken, was the City Treasurer Himself, Mr. Victor B. Endriga, Ph. D) by raising it to the next nearest Php25,000 multiple. For the example, in item 5 above, from the minimum bid price of Php27,000, the next bid price would be Php50,000, then Php75,000, then Php100,000, and so on and so forth. I also noted that in case all the bidders lower their paddles containing their permanent auction numbers, the auctioneer will backpedal and lower the bids in Php5,000 increments, that is, until someone raises their paddles again.
7. The auction can become fast-paced, brace yourself! If the auctioneer notices that there are very persistent bidders for a particular property, at his discretion, he raises the bids in Php100,000 increments to make the bidding process faster. I noticed this in one hotly contested property that ended up being sold for more than 1M. The bidding was really very fast, some properties were sold in a matter of seconds. The auction went by quickly and it was over before lunch-break.
8. They don't accept personal checks as full payment from winning bidders as they only accept cash and manager's checks. In Marikina, they accept personal checks. This is just one of the significant differences I noticed between the Marikina Rules and regulations and the Quezon City rules and regulations. You can check them out here and here respectively if you want to compare them yourselves.
9. These real property tax foreclosure auctions are held quarterly in Quezon City and the next one will most probably be during the first week of October, 2009. This means I should already be on the lookout for the new list starting September. As usual, I will share it here once I get it so don't forget to subscribe to my mailing list get notified!
I hope to see you on the next Quezon City real property tax foreclosure auction!
Happy investing!
To our financial freedom!
Jay Castillo
Real Estate Investor
REBL#: 20056
Blog: www.foreclosurephilippines.com