The Securities and Exchange Commission (SEC) recently issued Memorandum Circular No. 2, Series of 2014, which is very, very important for investors who have real estate investments lodged in corporations. These are the new Guidelines on Asset Valuations, and it supersedes SEC Memorandum Circular No. 4, Series of 2010.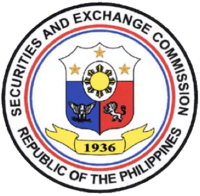 This was published in the Philippine Star last January 31, 2014 and will be effective fifteen (15) days after publication, or on February 15, 2014.
Why is SEC Memorandum Circular No. 2, Series of 2014 relevant to real estate investors?
One of the ways to transfer property to a corporation without any cash out is to transfer the property in exchange for shares of stock under a tax-free exchange. In this case, a major issue is the proper valuation of the said property, to ensure that the shares are issued for value.
Imagine, what if, for example, you bought shares of stock thinking that the value of the property as stated in the financial statements is Php 1 Million, but in reality the property is only worth Php 10,000.00?
Thus, it is very important to have a reliable valuation, especially with real properties. One of the ways of getting a reasonably reliable valuation is to get one from an SEC-accredited appraisal company or professional services organization (PSO), or a Professional Regulation Commission (PRC) licensed real estate appraiser.
Salient features
As a way of protecting the interests of the public, the SEC has required that public companies and those with secondary licenses acquire the services of an SEC-accredited appraisal company in case there will be a transfer of an asset in exchange for shares of stock, there will be a property dividend, they adopted the fair value model in measuring real properties pursuant to the Philippine Financial Reporting Standards (PFRS), and other instances as may be determined by the SEC.
Those corporations who are not publicly listed or without secondary licenses which have transactions involving real property are required to get the services of a PRC-licensed real estate appraiser.
Note that there are fines and penalties for violations of the guidelines, foremost of which is the denial of an application for the issuance of shares of stock in exchange for shares. There are also monetary fines which are significant.
One other thing I noted is that the requirements for accreditation of an appraisal company are quite stiff, perhaps to afford more protection to the public. It seems, though, that there may only be a handful of appraisal companies to choose from.
In any case, this move of the SEC is also in line with the Bureau of Internal Revenue's (BIR) previous issuance of Revenue Regulations No. 6-2013 whereby the BIR decreed that the fair market value of shares not sold through the stock exchange should be the highest among (1) the fair market value as determined by the Commissioner, (2) the fair market value as shown in the schedule of valued fixed by the Provincial and City Assessors, or (3) the fair market value as determined by Independent Appraiser.
Full text of SEC Memorandum Circular No.2 Series of 2014
To view or download the full text of SEC Memorandum Circular No. 2 Series of 2014, just click on the following link:
Source: SEC website