The Professional Regulation Commission (PRC) has released Resolution No. 2013-774, Series of 2013, which contains the Revised Guidelines on the Continuing Professional Development (CPD) Program for all Registered and Licensed Professionals (includes Real Estate Service and Real Estate Sales Persons).
With 21 pages, it could take a long time to read the revised guidelines, but we came up with a summary of its salient features, along with the full text which can be found below.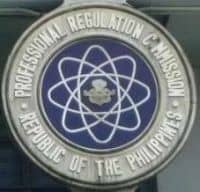 Salient features
One of the most important part of the revised guidelines is that the number of units required to renew a professional license is now 45 units, instead of 60 units. If a person is taking units only for the sake of compliance, then the reduction in units is a welcome development considering the savings in seminar fees.
Another welcome development is the addition of other ways to earn credit units aside from attending live seminars. For example, one can get units from self-directed learning activities. "Self-directed learning" is defined as "learning activities such as on-line trainings, local/international seminars/non-degree courses, institution/company-sponsored training programs, and the like which did not undergo CPD accreditation but may be applied for and awarded CPD units by the respective CPD Councils."
Seeing that the internet is really here to stay, I think it's good that we are allowed to learn from various resources all over the internet world. Personally, though, I still prefer face-to-face interaction.
Post-graduate academic studies and the authorship of books may likewise be awarded CPD units.
Real Estate Salespersons
With regard to real estate salespersons, the number of units for renewal is now  30 units. I was actually confused if the original 12 units required to apply for accreditation as a real estate salesperson has been increased to 30 units, but it appears that for initial application, 12 units are required and for renewal, 30 units.

Full text of PRC Resolution No. 2013-774, Series of 2013
To read the full text of No. 2013-774, Series of 2013, just click on the image below (opens in new window).
Alternately, you can also download the full text through this link.
Source: PRC Website

What do you think?
I believe this resolution goes back to the essence of continuing professional development programs, and that is to improve the quality of our professionals. Ideally, this need not be imposed and the professionals should have the initiative to pursue continuous learning. However, I understand that a little push to ensure compliance is helpful.
This resolution is also welcome in that the financial burden of paying for seminars is lessened, and there are other ways to get the required credit units without paying anything.
Having said that, for those who need units for renewal and who prefer to have face-to-face interaction with a teacher and classmates, REBAP-LMP still has one last seminar on October 19, 2013. Topics and details may be found here.
What do you think about this development? Let me know in the comments.