We say goodbye to 2009 and give thanks for a very memorable year. In 2009, we marked the first year anniversary of Foreclosure Philippines, although I never got around to creating my first anniversary post. Actually, October 31, 2009 was the day of our first anniversary. Nevertheless, I just want to mark that day as we bid farewell to 2009 and I would like to take this opportunity to look back at 2009 for one last time.
Looking back at 2009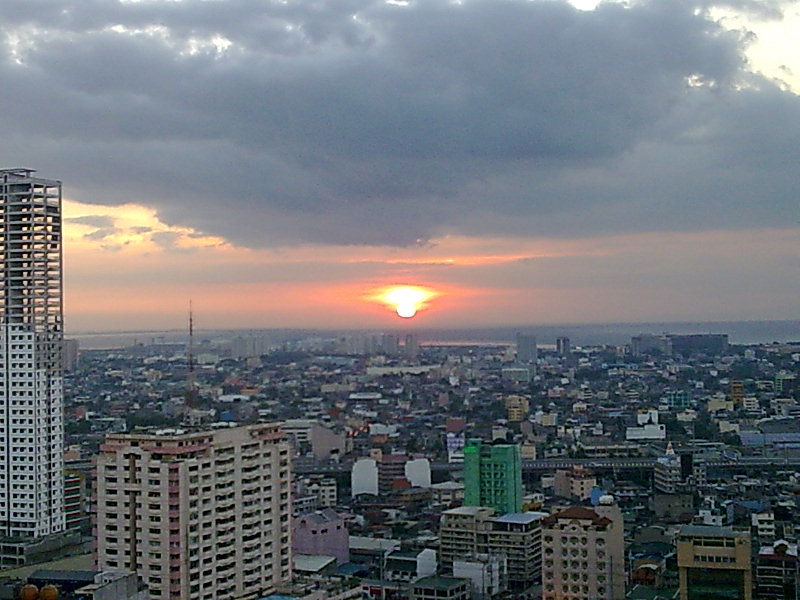 My target for 2009 was to get out of the rat race with the help of acquiring at least 4 income generating properties. Thanks, or rather no thanks to Typhoon Ondoy, I was only able to get 3. Not bad! I still consider buying 3 foreclosed properties in a year to be an accomplishment. Now I just need to get a tenant or a buyer for my 2 remaining vacant properties. All I need is to focus and dedicate more time to marketing them. Wish me luck!
By the way, thanks to the 3 month moratorium for amortization payments given to Pag-IBIG borrowers affected by Typhoon Ondoy, I am technically out of the rat race while the moratorium is in place. I guess now you have an idea how much more passive income I need to get out of the rat race permanently in 2010. 🙂
I also remember at least 3 visitors/readers who have actually bought their first investment properties. Each time I learn about new investors buying their first properties, I can't help but feel a sense of satisfaction and accomplishment!
Of course I have a lot of plans for the coming new year. I have a lot of things to improve on, lots of changes that need to be done, and also a lot of challenges to face and address. I guess I'll just share more about these in my next post that welcomes 2010…
For now, let's just focus on 2009. It really was a very memorable year to say the least and I would like to thank all of you who have been with us through it all.
Thank you to my mentors in real estate investing, financial literacy, etc…
I would like to thank my mentors and fellow real estate investors who have been a big help for me in 2009, most of whom I have had the honor of meeting in person, others I have met online, and a few through their books. These include Robert Kiyosaki, Bo Sanchez, Larry Gamboa, Trace Trajano, T. Harv Eker, Tim Ferris, Thea Santos, Ronald and Weng Cagape, Eden April Alemania, Jessie and Apple Raquel, Engineer Enrico Cruz, Kuskos Balungos, CondoInvestor, Gleceper, Jon Abaquin, Dodie Felix, John Calub, fellow TRP Club Marikina Members, Earth, fellow brokers from REBAP MRCI and REBAP National, fellow forum members of PinoyMoneyTalk.com, my broker, my contractor, and all fellow investors who I have met during auctions.
…our sources of income generating properties…
Of course I would also like to thank all banks in the Philippines, SPAV's, Government Financial Institutions(GFI's), auction specialists like Property Forum and CBRE, private lending institutions, and cities and municipalities who have made available their various listings of foreclosures, foreclosed properties or acquired assets, and repossessed cars.
…and also to my mentors and fellow bloggers from the blogosphere…
I would like to thank Jomar Hilario, Anton Diaz, Joel Christopher, Ian Del Carmen, Tyrone, Dinah, James, Melo, Fitz, Roel, Sel, Marhgil, Jan, Snow, Manuel, fellow attendees of Anton's Maven Secrets Program, fellow attendees (and members of the online version) of Jomar's Internet Marketing Workshop, and a whole lot more. All of you guys have helped me in one way or another, sometimes without you even knowing it.
It goes without saying…
And I also thank my loving wife and my son CJ who really are the main reasons why I want to become financially free, all family members and friends who have been patient and supportive as I continue on this journey to financial freedom and to our Almighty God who has made all of this possible.
… and last but not the least, a big thank you also goes out to…
All of the readers and subscribers who have been with us through thick and thin in 2009. Thank you to all of you who are in the same quest as I am. Thank you for all the words of encouragement, questions, comments, and concerns raised that I have received through the comments section, e-mails, text, and also from those who I have had the pleasure of meeting like Mike, Dan, Paula, and Roel who I have met recently. I thank each and everyone of you!
A Prayer that helped me all throughout 2009
As 2009 ends, let me share with all of you one prayer that has not only helped me survive 2009, but also thrive in spite of all the challenges that have come my way.
The Serenity Prayer

God grant me the serenity
to accept the things I cannot change,
the courage to change the things I can,
and the wisdom to know the difference.



With that, I say goodbye and thank you to 2009 and wish everyone only the best for 2010!
Happy New Year and Happy Investing!!!
To our financial freedom!
Jay Castillo
Real Estate Investor
Real Estate Broker License #: 20056
Blog: https://www.foreclosurephilippines.com
Click here to contact me via E-mail
Mobile phone (Call/SMS): +639178843882
Follow me in twitter:http://twitter.com/jay_castillo
Become a Fan in Facebook:Foreclosure Philippines fan page
Text by Jay Castillo. Copyright © 2009 All rights reserved.
PS. If you are a new visitor, please start here to learn more about foreclosure investing in the Philippines.
PPS. If you feel that anyone else you know might benefit from this post, please do share this to them and don't forget to subscribe to e-mail alerts and get notified of new listings of bank foreclosed properties, public auction schedules, and real estate investing tips. If your inbox is getting full, you may subscribe through my RSS Feed instead.