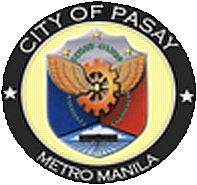 According to the official website of Pasay City, there will be a tax foreclosure auction sale of Pasay City tax delinquent properties on September 15, 2011, 10:00am, at the 4th floor, Session Hall of the Pasay City Hall.
The notice for Pasay City Taxpayers on the website also mentioned that notices of delinquencies have already been sent to the concerned property owners through mail, and were also posted at bulletin boards at the Pasay City Hall and at the barangays where the tax delinquent properties can be found.
In addition, Pasay City Treasurer Manuel E. Leycano Jr. reminds all Pasay City taxpayers to settle their real property tax arrears to avoid the inclusion of their properties in the Tax foreclosure auction sale.
Pasay City Tax Delinquent Properties
A Certified Statement of Real Property Tax Delinquencies of Pasay City was also published in the Philippine Star last August 25, 2011 and a softcopy is available below.
Please keep in mind that the list below may still contain properties whose arrears have already been settled by the owners. Interested bidders are advised to get an updated list directly from the Pasay City Treasurers office.

A PDF version is also available here: Certified Statement of Real Property Tax Delinquencies of Pasay City.PDF
Source: Philippine Star, August 25, 2011
~~~
To our success and financial freedom!
Jay Castillo
Real Estate Investor
PRC Real Estate Broker Registration No. 3194
Blog: https://www.foreclosurephilippines.com
Follow me in Twitter: http://twitter.com/jay_castillo
Find us in Facebook: Foreclosure Investing Philippines Facebook Page
Text by Jay Castillo and Cherry Castillo. Copyright © 2011 All rights reserved.
Full disclosure: Nothing to disclose.