What is a mentor? A mentor is someone who teaches or gives help and advice to a less experienced and often younger person.[1] Having a mentor is very important when you are serious about real estate investing, or about learning any topic. You have to be careful though, and make sure that you get advice from a real mentor.
My husband and I know the value of a good mentor.  We attend seminars conducted by experts who are well-respected in the real estate field and related fields in order to "sharpen our saws" since we are really serious in our real education. We also read a lot of books on real estate which we get from Booksale, Fully Booked, Powerbooks, and of course National Bookstore. This way, we are also being mentored, in a way, by experts from other countries. We even have our own Cashflow 101 and Cashflow for Kids boardgames, and almost all of the Rich Dad books! Yes, we are very nerdy! (Anybody else here who gets a high whenever they learn something new?).
My point is, investing in your education is investing in yourself, and nobody can take that away from you.  It is up to you to apply what you have learned in real life.
A REAL real estate mentor
Our real estate mentor is Engr. Enrico Cruz.  For those who don't know, Engr. Cruz is a respected real estate educator with over 35 years of working experience in the Philippines, in the field of engineering, construction, real estate, and education.
He was the topnotcher of the 1994 Real Estate Appraiser Examination, and 8th placer in the 1988 Real Estate Broker's Examination. He is also one of the few licensed Real Estate Consultants and Real Estate Fellows in the Philippines.  He is also the President and CEO of Urban Institute of Real Estate and Construction, a respected provider of real estate education in the Philippines.
Real Estate Investing Lecture Series
Knowing how important mentoring is to the beginning real estate investor, we are glad to inform you that Engr. Enrico Cruz will be conducting an 8-day Real Estate Investing Lecture Series on October 3, 5, 10, 11, 17, 19, 24, 26, 2011 from 1:30 to 6:00 pm.  The topics are as follows:
| | | | |
| --- | --- | --- | --- |
| Day 1 | Oct. 3 | Mon | INVESTING IN REAL ESTATE: OPPORTUNITIES, TECHNIQUES  & WHAT YOU NEED TO LEARN BEFORE INVESTING |
| Day 2 | Oct. 5 | Wed | REAL ESTATE ECONOMICS and the UPs & DOWNS OF REAL ESTATE VALUES |
| Day 3 | Oct. 10 | Mon | HOW TO'S OF PROPERTY DEVELOPMENT WITH HLURB RULES |
| Day 4 | Oct. 11 | Tues | PROPERTY VALUATION: HOW TO DO IT YOURSELF |
| Day 5 | Oct. 17 | Mon | JOINT VENTURES FOR REAL ESTATE PROJECTS |
| Day 6 | Oct. 19 | Wed | LEGAL ASPECTS OF REAL ESTATE SALES AND LEASES |
| Day 7 | Oct. 24 | Mon | TAXATION OF REAL ESTATE SALES AND LEASES |
| Day 8 | Oct. 26 | Wed | MAKING BIG MONEY IN DISTRESSED PROPERTIES |
Each session is stand-alone, and you may choose which topics you want to attend. The learning investment for each session is only P1,500.00 (basically only P375/hour). I remember that motivational speaker T. Harv Eker suggests that a person set aside 10% of his income for education, as part of his plan for financial freedom, and for me this fits the bill.
5 reasons to attend the lecture series
You get to interact with a real, live speaker and you can ask him questions!  Sometimes, if the speaker can answer even only one question which has a direct relation to your source of income, the P1,500.00 learning investment is already worth it!
You have handouts which you can study over and over again.
You get to have Engr. Cruz as your mentor (to me, this is priceless).
You get to network with new, like-minded friends! You can give away your calling cards! I have met a lot of connections through Urban Institute lectures, which opened doors to business opportunities.
And, last but definitely not least:
5. ALL PROCEEDS WILL GO TO THE HOSPICIO DE SAN JOSE ORPHANAGE!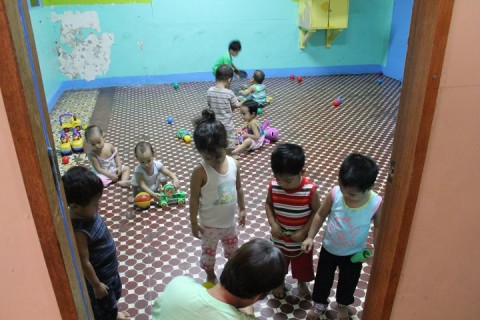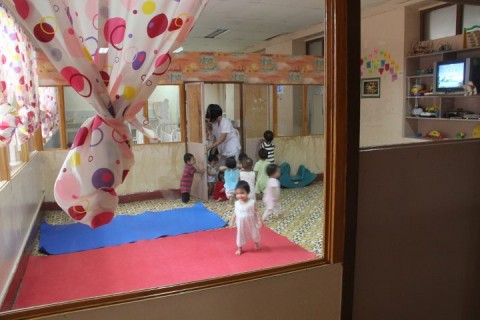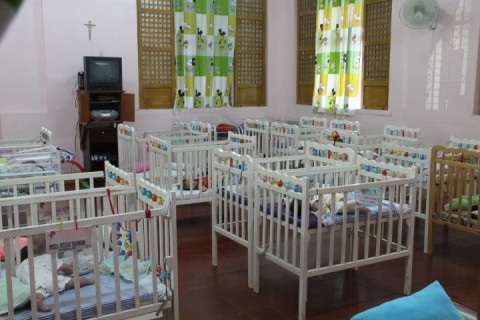 Isn't it fantastic? You get to learn about real estate and give at the same time! It's up to you if you would like to treat the seminar fee as a tithe. I'll tell you this, if you want to succeed in anything you do, give to God what is His and He will not be outdone!  In Malachi 3:10, the Bible says:
"Bring the whole tithe into the storehouse, that there may be food in my house. Test me in this," says the LORD Almighty, "and see if I will not throw open the floodgates of heaven and pour out so much blessing that you will not have room enough for it."
The above passage is absolutely true. Incidentally, if you would like to get "mindsetting seminars" for free, we recommend that you attend the Feast led by the Light of Jesus and Bo Sanchez.  The schedules are in the right side of this page: http://kerygmafamily.com
To learn about the details of the topics, discounts for groups of 3, discounts for those attending 4 days or more, freebies for those who will register on or before September 20, 2011 (Tuesday next, next week), among others, click on the thumbnail below.
Seminar fees will be treated as donations to the Hospicio de San Jose, who will issue the Official Receipt to recognize the donation. You will notice that the seminar fees shall be deposited directly to the account of the Hospicio de San Jose, and you can even register directly with the Hospicio.
After the lecture series, Engr. Cruz plans to bring the students to the Hospicio so they can see for themselves the orphans there. It's good to put real estate investing in the proper perspective – it's not just about making money! For more information, please visit: http://www.urban-institute.com
Let's share our blessings while learning about real estate investing!
~~~
To our success and financial freedom!
Cherry Vi M. Saldua-Castillo
Real Estate Broker, Lawyer, and CPA
PRC Real Estate Broker License No. 3187
PRC CPA License No. 0102054
Roll of Attorneys No. 55239
Websites:
Text by Jay Castillo and Cherry Castillo. Copyright © 2011 All rights reserved.
Full disclosure: Nothing to disclose.