A total of 577 Pag-IBIG foreclosed properties shall be for sale through public sealed bidding on April 24 and 25, 2014.
The venue shall be at the 7th Flr., Conference Room, JELP Business Solutions Center, 409 Shaw Blvd. Mandaluyong City, Metro Manila, Philippines.
Prime properties located in Metro Manila and other areas plus other properties located in Bulacan, Laguna, and Rizal are included in the first tranche on April 24, 2014.
Other properties located in Batangas and Cavite are included in the second tranche on April 25.
General guidelines
The following are the guidelines as printed in the Invitation to bid:
GENERAL GUIDELINES
1. Interested parties are required to secure copies of: (a) INSTRUCTION TO BIDDERS (HQP-AAF-104) and (b) OFFER TO BID (HQP-AAF-103) from the office of the Acquired Assets Management at 7th Flr. JELP Business Solutions Center, 409 Shaw Blvd. Mandaluyong City or may download the forms at www.pagibigfund.gov.ph (link Disposition of Acquired Assets for Public Bidding).
2. Properties shall be sold on an "AS IS, WHERE IS" basis.
3. All interested buyers are encouraged to inspect the said property/ies before tendering their offer/s.
4. Sealed proposals shall be received by the Committee on Disposition of Acquired Assets' Secretariat at 7th Flr. Conference Room JELP Business Solutions Center, 409 Shaw Blvd. Mandaluyong City, starting 9:00 AM but not later than 12:00 NN on the scheduled date; the said proposals shall be opened immediately in the presence of the committee and attending bidders. Bidders are advised to submit their proposals only on the scheduled date of tranche. No proposals shall be accepted by the committee earlier or later than the scheduled date.
5. The Minimum Bid shall not be lower than the appraised value.
6. Each bid proposal shall be accompanied by a BIDDER'S BOND in CASH or MANAGER'S CHECK issued by any commercial bank, payable to Pag-IBIG FUND for an amount equivalent to 10% of the BID PRICE. It shall likewise serve as the bidder's down payment in the event he wins the sealed public bidding.
7. Payment of the remaining ninety percent (90%) bid offer balance may either be thru any of the following modes:
a. Cash – on which the approved purchase price shall be paid not later than thirty (30) calendar days from date of receipt of Notice of Award (NOA).
b. Installment basis – on which payment shall be in equal monthly installment inclusive of interest and provided the chosen payment term shall not exceed twelve (12) months.
c. Pag-IBIG Housing Loan – payment shall be in the form of monthly amortization based on the approved loan term, which may be up to a maximum of thirty (30) years with the following considerations:
1. Loan approval and term shall be subject to eligibility requirements stipulated under the Pag-IBIG End-User Home Financing Program guidelines;
2. The loan amount shall be the bidder's bid offer, net of the 10% downpayment;
3. In case the housing loan application has been disapproved, the 10% bidder's bond shall be forfeited in favor of the Fund.
4. The buyer shall be required to file his Pag-IBIG housing loan application and pay the following incidental expenses within thirty (30) calendar days from receipt of the Notice of Approval of Sale:
a. Processing fee of Three Thousand Pesos (the P1,000.00 shall be paid upon submission of complete requirements while the remaining P2,000.00 shall be paid upon approval);
b. Equity, if applicable;
c. One year advance insurance premiums (sales redemption insurance as well as fire and allied peril insurance);
5. Original Borrowers who wish to participate on the Sealed Public Bidding shall not be allowed to bid thru housing loan availment. They may only bid thru cash or installment basis.
8. The Bidders shall be present at the opening of bids. Bidders may designate their Authorized Representatives, provided they shall issue the following documents:
a. Special Power of Attorney for individual-bidder
b. Secretary's Certificate for company-bidder
9. The Opening of Bids shall commence from 12:00 NN to 5:00 PM of the scheduled date.
10. The bidder who offers the highest bid shall be declared as the winner.
11. In case of a tied highest bid, it shall be resolved by applying the following order of preference:
a. Cash Offer (Mode of Payment);
b. Time of Submission of the bid
If there is still a tie, it shall be resolved immediately by an open bidding between/among the tied highest bidders.
12. The non-winning bidders' respective bid bonds shall be returned to them immediately together with an Acknowledgment Receipt once a winning bidder has been declared.
13. If the winning bidder fails or refuses to push through with the purchase of the property, or fails to pay in full the remaining balance within 30 calendar days from receipt of the Notice of Award (NOA), he shall lose his right as winning bidder and the 10% bidder's bond shall be forfeited in favor of the Fund.
14. Interested parties may visit the ACQUIRED ASSETS MANAGEMENT or contact MS. MAYETTE B. DONATO or MS. JODEE N. MONTEALEGRE at tel. nos. 654-1398 and 654-2410. You may also email your inquiries for further details at [email protected]
PAG-IBIG FUND RESERVES THE RIGHT TO REJECT ANY OR ALL BIDS, TO WAIVE ANY FORMALITY THEREIN OR ACCEPT SUCH BIDS AS MAY BE CONSIDERED MOST ADVANTAGEOUS TO THE FUND. THE DECISION OF THE FUND IS FINAL AND BINDING.
(Sgd.)ATTY. DIGNA P. MAGPANTAY
Task Force Head
Acquired Asset Management
View/download the complete list of Pag-IBIG foreclosed properties for sale through public bidding
You may view the complete list of Pag-IBIG foreclosed properties by clicking on the image preview or the download button below.
Pag-IBIG foreclosed properties for sealed bidding on April 24-25, 2014 (PDF)
Note: To open PDF files, you will need Adobe Reader
Source: Pag-IBIG Website
Auction venue vicinity map
You may check the google map below for the location of the auction venue, which is at the 7th Flr. Conference Room of the JELP Business Solutions Center, 409 Shaw Blvd. Mandaluyong City
If you will be riding a jeepney, bus, or the MRT, you may want to consult the handy route guide found here.
Parking is available at the building.
---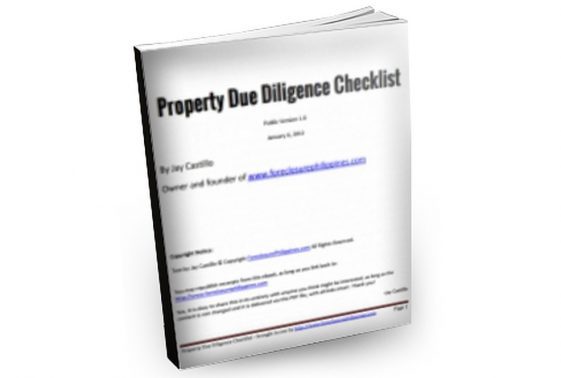 FREE CHECKLIST: IDENTIFY AND AVOID PROBLEMATIC FORECLOSED PROPERTIES BY DOING PROPER DUE DILIGENCE!
Avoid losing money, wasted time and effort caused by buying foreclosed properties that have too many problems, with our free 60-item Property Due Diligence Checklist. Grab your free copy now.
Related Posts