While so many people are heading outside Metro Manila because they think properties within it are already too expensive, here's someone I met who did the exact opposite. His approach was, you guessed it, targeting foreclosed properties.
The following is a guest post by Marvin Basa, who I met one time during a public auction of Unionbank foreclosed properties. We chatted for awhile after the auction, and one thing I noticed was his passion with getting started with real estate investing.
In this post, he shares his experience. Marvin's story unfolds below…

The following is an excerpt from Marvin Basa's e-Book "SUCCESS BLUEPRINT FOR BEGINNERS IN FORECLOSURE INVESTING" (How I Made My First 1.4M Foreclosed Property Investment In Just 1 Year With No Prior Experience, Lack Of Knowledge And Capital)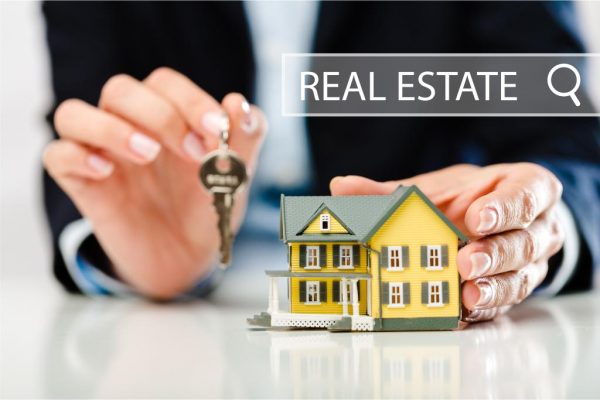 Introduction
When I was young, my family lived in the squatters' area and we cannot afford to buy our own house. As I got older, I told myself and committed that someday I will buy my own house.
I got interested in foreclosure when I was an OFW and read the book of Robert Kiyosaki entitled "Rich Dad Poor Dad". I was wondering if this kind of investment is viable in the Philippine setting.
The general rule in foreclosure is "you will earn money when you buy not when you sell". It's a bit of an odd statement but when you analyze it carefully, it says that you must buy a property which is below the market value and sell it for a higher price. Thus, from the time you bought the property you already have a great chance of earning profits.
I researched online, read some articles and participated in forums. I found out that there are some Pinoys who are actually doing it. So, I marked that day and said it's the "beginning".
Most of my friends and officemates buy their new houses in the neighboring cities of Manila like Cavite, Bulacan and Rizal. I cannot blame them because it's obvious that the residential houses in Manila are already over crowded.
I also considered the option to invest in condo units since it will be very convenient to the business areas where my wife and I are currently working. However, I found out that it's quite expensive because of other fees such as monthly dues in common areas. Also, you are just a part-owner of a piece of land and you cannot sell the land alone.
I am determined to do the opposite of what most people are doing. I committed to myself and believed that we can still own a house within Metro Manila by means of "foreclosure".
Invest in Yourself: Read and Subscribe To Online Blogs
Jay Castillo became my virtual mentor because whenever I read his post it seems like I'm hearing his voice like a teacher. You may also get inspired from his story from a sick and tired corporate employee towards his financial freedom journey.
You may think that it's exaggerated but I have read every post on his blog from financial literacy up to technical matters such as taxation. It's a full-packed guide for beginners.
It is also important to learn from the person who already did it and be surrounded by people who are already living your dreams.
When I attended one of Unionbank's foreclosed property auctions, I saw Jay on that auction because he is one of the accredited real estate broker of that bank. I didn't waste time and talked to him after the auction. We talked for almost an hour and I learned a lot from that one encounter.
Use Online Spy Tools
Government Websites
This site http://www.nababaha.com/ was created by DOST. I always go to this site to check the flood level on the area of the property that I'm interested.
It is explained on their site that the flood hazard maps was captured during the Ondoy landfall. As we know, Ondoy was the one who brought the highest floods in Metro Manila so it is a good basis to check the highest flood in an area.
You can visit their FAQS portion on their site for more information. Also, you can check out the "How to Use the Flood Maps" to navigate the map.
There are other government websites that are very useful in your foreclosure hunting. These are http://www.dpwh.gov.ph/ which shows major infrastructure projects like new highways. Also, https://dotrmrt3.gov.ph/ for MRT maps details and other websites.
It is imperative to know more of the location of your prospect property because it has a huge impact in your investment. If the location is prone to flooding, it will be difficult for you to sell or rent out the property.
Wikipedia
Wikipedia is a great source of data and knowledge. You will find here the details of the "path of progress" projects of private companies and governments.
This is where I discovered before we bought one of the foreclosed property that it is located near one of the stations of MRT 7. It showed me the details of each MRT station and landmarks which is a good deciding factor for buying a property.
If there is progress in an area like new transportation routes or malls, the property's appraised value can increase. Thus, you must watch out for the "path of progress" in an area.
Online News
Online news is very accessible and has real-time information. It is also free to use. Just visit websites like www.philstar.com, www.gmanetwork.com, etc.
When you enter into the world of investing, you must be updated with business and economy trends because it impacts your investment. Thus, always visit the business section of the online news aside from headlines and other sections.
This is where I found that the MRT 7 is already an approved project. This project will connect SM North Edsa going to Del Monte Bulacan.
How do I know that it is already an approved project? Apart from news going around, I also examined the places where it will be constructed. You will notice that there are already on-going real estate projects somewhere in SM Fairview such as condominiums and housing projects. And guess what? Some of these projects are owned by the private sector who is also the winning bidder of MRT 7.
OPM (Other People's Money)
This may sounds like a music genre, Original Pinoy Music. It's a different thing in terms of investment. This is where you borrow money from other people like your parents, relatives or friends and use it as capital in an investment. You can also call it as personal loan which is more advantageous than borrowing money from lending institutions because of low interest rates or nothing at all.
You will be the collateral when you use OPM. Thus, it is very important to build and take good care of your credibility and trustworthiness to others especially when it comes to money. As the Bible says in Luke 16:10, "Whoever can be trusted with very little can also be trusted with much, and whoever is dishonest with very little will also be dishonest with much."
It's a long journey in building a worthy character to other people that will determine if you will get approved from your personal loan. For example, your relatives and friends know that you always visit a casino to gamble. Do you think they will trust you to lend their money? I don't think so.
Even before I was in the journey of hunting foreclosed properties, I already talked to a friend that I am planning to buy a property and asked to borrow money if the capital that I have is insufficient. I'm not lifting my own chair but he said yes without hesitation. I guess it's because of the relationship that I built with him over the years and making sure that I'm not ruining myself even for a cent.
My friend knows that I'm also investing in the stock market and I used it as my collateral to my personal loan or OPM. I borrowed 25% of the total down payment and other fees and guaranteed to pay a portion of it every month. The interest rate would be a big "thank you" or I will treat him to eat outside. Done deal. 🙂
Last Important Message
Most of the beginners will feel hopeless especially when you lose in a bidding and get rejected when making offers. I know the feeling because I have been there. I lost and got rejected many times but I didn't give up. I always pray and use the short story of "3 Meters Away From The Gold" as a motivation which I read from the classical book "Think and Grow Rich" written by Napoleon Hill.
In any investment and business, you must have the right mindset and positive attitude to succeed. That is why I highly recommended to invest in yourself first by reading books, attending seminars, networking with successful and positive people.
After so many attempts in buying a foreclosed property within a year, I finally successfully won in a sealed bidding which cost P1.4M. I'm very happy and it's an unexplainable feeling when you finally taste the success after you worked hard and pushed yourself to the limit.
So, my advice for you is don't give up when you encounter temporary defeats. Have faith, always pray, believe in yourself and do your best.
I hope this report has been informative for you. Always remember the success formula that I used in my first deal: Invest in YTM (Yourself, Time and Money).
Good luck to your first deal and God bless.
You may download the complete copy of Marvin's e-Book here: https://goo.gl/B09A9Q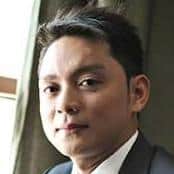 Marvin Basa advocates financial literacy and strongly believes that every Filipino should invest in assets that appreciate in value such as stocks, real estate, bonds and even in business. Check out his website at www.doitwais.com