While I have said in the past that it would be great to buy a house and treat it as an investment, I want to take it a step further. What if instead of buying a house outright, one would first buy an income generating asset that would generate positive cashflow and help take care of the monthly amortizations of the house that one would then buy afterwards?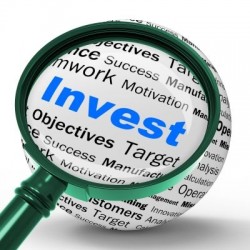 Just this morning I mentioned this idea to my wife and I said "Wouldn't it be a great idea to buy an investment property that would be able to pay for the monthly amortizations of the house that we intend to live in?"
Call it coincidence but while I was driving to work,  while I was listening to an audio book entitled "You can choose to be rich", I heard the author, Robert Kiyosaki, mention that one big difference between the rich and the middle class is the rich buy assets first and then they use the income from these income generating assets to buy their liabilities. At least that was how I understood what he said.
Furthermore, the middle class buy liabilities first and then hope that someday they will have the chance to buy income generating assets. Believe me when I say that it really is difficult to buy assets once you have already bought liabilities that don't generate any income as you already have a big burden which comes in the form of those big monthly amortizations. Furthermore, this makes it really difficult to raise the capital needed  for the downpayment for income generating assets.
In effect, the scenario of buying liabilities first produces a situation that traps a lot of people in the rat race. They have no choice but to work hard to keep up with the monthly payments and they lose the opportunity to buy income generating assets first. This sounds like the situation we were in a few years ago. I guess this time around, a little delayed gratification is needed.
Am I making sense? What do you think?
—
To our financial freedom!
Jay Castillo
Real Estate Investor
Real Estate Broker License #: 3194
Follow me in twitter:http://twitter.com/jay_castillo
Like our Facebook page:Foreclosure Philippines fan page
Text by Jay Castillo. Copyright © 2009 All rights reserved.
PS. If you are a new visitor, please start here to learn more about foreclosure investing in the Philippines.
PPS. If you feel that anyone else you know might benefit from this post, please do share this to them and don't forget to subscribe to e-mail alerts and get notified of new listings of bank foreclosed properties, public auction schedules, and real estate investing tips. If your inbox is getting full, you may subscribe through my RSS Feed instead.
Image courtesy of Stuart Miles / FreeDigitalPhotos