When it comes to real estate investing, one cannot ignore the importance of due diligence. More so with foreclosed properties. This is because all foreclosed properties are for sale on an "as is where is" basis. But what does "as is where is" mean in real estate?! Yes, I still get a lot of questions asking what this means, so I will try to answer it here.
What does the term "AS IS WHERE IS" mean in real estate?
In a nutshell, I believe the term "as is where is" simply means that the buyer will inherit all of the physical and legal conditions of the foreclosed property they are going to buy, as is! In essence, the definition of "as is where is" can be summarized as, you get everything that comes with a property, at its present condition, good or bad, when you buy it.
For example, if a property badly needs repairs, or if it has illegal occupants, or if the title of a foreclosed property has a problem, or if it is located beside a garbage dump or cemetery, etc, the buyer expressly agrees to buy the property in such condition. Any costs related to fixing any of these problems will be for the account of the buyer.
Tip: There are banks who shoulder arrears for real property taxes, condo or home owners association dues, electricity, water, etc., up to the date the property was purchased. You just need to verify this before you enter into a binding agreement, or before you make a bid during an auction.
This is the reason why banks highly encourage interested buyers to verify the physical and legal conditions of the foreclosed properties before they buy. Banks expect interested buyers to have already done their due diligence BEFORE the auction, or before signing a binding contract.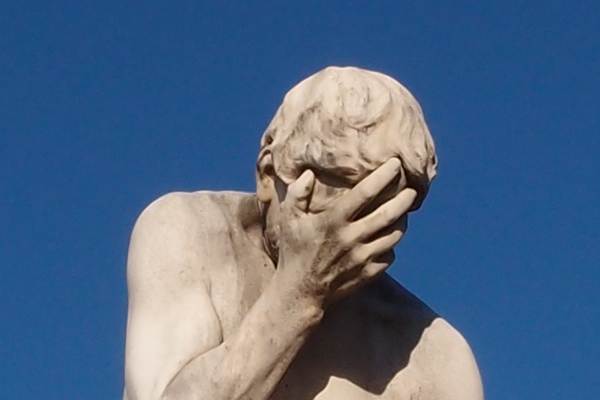 This leads to another common question:
"But shouldn't the bank just tell me upfront if a foreclosed property has any problems, issues, special concerns, etc?"
The answer to the above question is "Yes", you can expect banks to have a "Full disclosure Policy".
But while interested buyers can expect banks to fully disclose any information they have about their foreclosed properties for sale, I still believe that a prudent buyer should always do his/her own due diligence, let me explain below.
You still need to do your own due diligence
You need yo do your own due diligence to verify if a target property has any pending court cases or lis pendens, liens, encumbrances, physical defects, or any technical problems/discrepancies, etc, just in case the bank was not aware of them, if any.
As the famous Russian proverb goes:
Trust, but verify!
In other words, while you can expect the bank to tell you things as they are based on the information they have, you still need to do your part by asking the right questions and finding answers on your own, just to be sure.
You need to verify the answers that you will get as part of your due diligence.
Conclusion
I hope this has answered the question "What does as is where is mean?" and has further highlighted the need for due diligence. Remember, it does not matter if you are a real estate investor or if you are just looking for your own home, you still have to do your due diligence. It can help you distinguish a bad deal from a good one.
If you still have questions, please go ahead and ask them by leaving a comment below!
Note – To help you with your due diligence, a copy of Version 1.0 of our Due Diligence Checklist is now available for all our e-mail subscribers. Not yet a subscriber? Click here to subscribe
~~~
To our success and financial freedom!
Jay Castillo
Real Estate Investor
PRC Real Estate Broker License No. 3194 
Blog: https://www.foreclosurephilippines.com
Connect with us – Facebook | Twitter | Blog RSS | Google +
Text by Jay Castillo and Cherry Castillo. Copyright © 2011 All rights reserved.
Full disclosure: Nothing to disclose.
P.S. – Don't forget to subscribe to get alerted when new posts about foreclosed real estate investing are published, along with updated listings and public auction schedules.
Photo Credit: Jardin des Tuileries @ Paris by *_*, on Flickr