Tag: cresar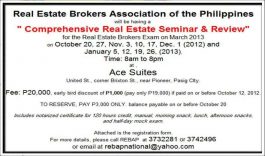 Update: 2013 Real Estate Brokers Exam Results Released By The PRC Just about every successful real estate investor I know is already a licensed real estate broker, and they did this ...
Read More ›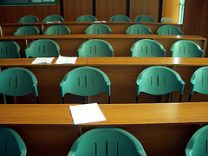 That's probably the most frequently asked question I've been getting lately which is why I created this compilation of Comprehensive Real Estate Seminar (CRES) review centers for the upcoming 2012 ...
Read More ›
The long wait is over, the Professional Regulation Commission or PRC has just released the official PRC Licensure Exam Schedules for 2012 at their website and it includes the licensure exam ...
Read More ›

It's already 2011 and the upcoming Real Estate Brokers Exam on March 27, 2011 draws nearer. Relax, you still have time to review, and here are more CRESAR or REBSAT ...
Read More ›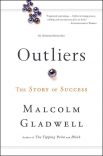 This is the first part of a two part series. You can find part 2 here: How to find opportunities and get started with real estate investing with the "Matthew ...
Read More › Since it's official that the real estate brokers exam will be on March 27, 2011, I know a lot of you out there are looking for accredited service providers that ...
Read More ›