This should be welcome news to real estate salespersons out there who have been waiting for the approval of their accreditation. Through their website, the Professional Regulation Commission (PRC) announced yesterday the approval of the accreditation of a total of 1,086 real estate salespersons.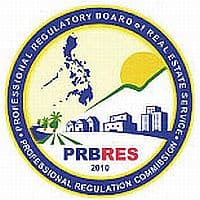 The schedule for registration shall be on July 17, 18, 19, 2013, according to the announcement.
The scheduled dates for registration, corresponding list of real estate salespersons who should register on said dates, which are grouped according to the respective board resolutions from the PRBRES (Professional Regulatory Board of Real Estate Service), can be found below.
Note: You can enlarge each of the Scribd documents below for easier viewing by clicking on the enlarge button at the bottom right corner of each document, or you can just download and view using adobe acrobat reader.
Date of registration

PRBRES Resolutions (contains complete list of real estate salespersons)

July 17, 2013
Resolution 1 Series of 2012:

–
Resolution 5 Series of 2013:

–
Resolution 6 Series of 2013:

July 18, 2013
Resolution 11 Series of 2013:

–
Resolution 12 Series of 2013:

–
Resolution 13 Series of 2013:

July 19, 2013
Resolution 17 Series of 2013:

–
Resolution 20 Series of 2013:

Source: PRC Website
Actually, the 1,086 real estate salespersons I mentioned above also includes the 423 I mentioned in a post last March 2013, based on information I got from the PRC Baguio website. Some thought the data I posted there was not true. Now we know it's true!
Real estate salesperson accreditation cards
Real estate salespersons can register for the issuance of their Accreditation Cards (I think these are the ID cards) on the dates above. Those who will register are advised to proceed to the Auditorium located at the 5th floor of the Annex Building of the PRC.
Oathtaking
Details for the oathtaking ceremony for real estate salespersons including date of oathtaking, venue, attire, oathtaking fees, etc., were not yet available, and will be announced later, according to the PRC.
July 21, 2013 Real Estate Appraisers Exam
In related news, the next Real Estate Appraisers Exam shall be given by the PRC on July 21, 2013. We wish all of those taking the real estate appraisers exam good luck!
~~~
Text by Jay Castillo and Cherry Castillo. Copyright © 2008 – 2013 All rights reserved.
Full disclosure: Nothing to disclose.