Here's good news for Typhoon Maring victims who are housing loan borrowers under the following government agencies  – A housing loan payment moratorium was announced by the National Home Mortgage Finance Corporation (NHMFC), Home Development Mutual Fund (HDMF or Pag-IBIG Fund), National Housing Authority (NHA) and the Home Guaranty Corporation (HGC), for said typhoon victims.
The moratorium program suspends housing loan payments up to 6 months for borrowers under the NHMFC, while the rest will suspend payments up to 3 months. More details can be found below.
NHMFC
Vice-President Jejomar Binay's gave details about the housing loan moratorium, and this was published in an article in NHMFC's website.
He mentioned that borrowers of the NHMFC who were affected by Typhoon Maring may suspend payments to NHMFC for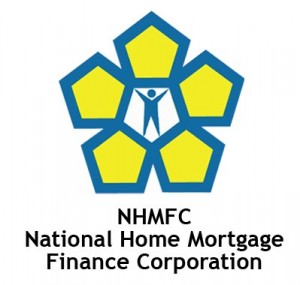 six months, specifically from August 31, 2013 to February 28, 2014, during which time interest and penalty charges shall not be imposed.
Those interested to avail of the moratorium program should apply not later than September 15, 2013. They should submit a barangay certification that they are bonafide residents and that their area was flooded or put under a state of calamity, VP Binay also added
Those who do not wish to return to their homes may avail of the dacion en pago program, whereby they will surrender their homes as payment for their housing loan obligations.
The NHMFC news article above defines dacion en pago as:
"Dacion en pago is a special mode of payment wherein the debtor offers another thing to the creditor who accepts it as equivalent of payment of an outstanding obligation. Borrowers may voluntarily surrender their properties as a mode of settlement of their loan obligations."
Other government agencies
As for those with housing loans with Pag-IBIG, NHA, or HGC, the moratorium period is only three (3) months.
So far we could not find any details aside from the moratorium period, so we advice affected parties to contact the agencies directly for more information. You may access their respective websites to get contact details by clicking on the respective logos/links below: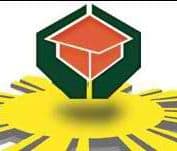 If you know of anyone who was affected by Typhoon Maring (and the Habagat) and have housing loans under the government agencies listed above, please share this to them as this will surely be a big help. (We should know, we availed of the 3 months housing loan payment moratorium under Pag-IBIG when we were hit by Ondoy way back in 2009).
~
Cherry Vi M. Saldua-Castillo
Real Estate Broker, Lawyer, and CPA
PRC Real Estate Broker License No. 3187
PRC CPA License No. 0102054
Roll of Attorneys No. 55239
2013 Internal Education Head, REBAP-LMP
Text by Jay Castillo and Cherry Castillo. Copyright © 2008 – 2013 All rights reserved.
Full disclosure: Nothing to disclose.