"Are you always sending BALIK BAYAN boxes every month or every payday, year after year?
Are you working your head off having 2-3 jobs to just earn enough for you and be able to send money home?

What if you can make your money work for you! Instead of getting 2-3 jobs, you teach how your relatives can earn money from rental properties? Wouldn't this lighten the load.

Instead of BALIK BAYAN BOXES, why not a HOUSE and LOT, or an APARTMENT which you can rent out. It's safe since your family can not sell it without your permission, not like a car, computer or any expensive appliances like TV.

You will be surprised to know that the amount you spend to fill up a BALIK BAYAN BOX can actually buy you a rental property that can earn you additional money."

The quote above is the description for the now defunct "OFW earn Passive Income via Real Estate Rental Properties" Meetup group, which I was a member of.
Passive Income or doodads?
Although the Meetup group is gone for now, the message is still relevant. We often hear stories of OFW's who send money and gifts(in balikbayan boxes) to their loved ones with the hope of coming back for good one day after amassing enough savings and/or so called "assets" like home theater systems, computers, PSP's or other expensive gadgets/appliances, which are actually doodads since they don't generate income and tend to depreciate quickly. After awhile they do come home and enjoy life but they then realize that their savings are already dwindling.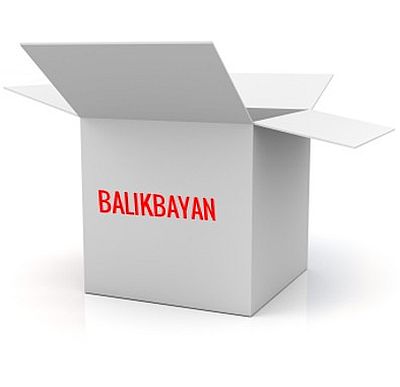 What's worse is I also hear of stories of OFW's who come home only to find out that all the money and gifts they have sent home are gone without a trace. With a heavy heart, they have no choice but to leave again to work abroad. The "rat-race" cycle continues. Of course there are those who are already enlightened and actually buy real "assets" that provide passive income but judging from the number of friends and friends of my friends who I know who are still working abroad, I would say these are quite few.
It's really possible to be back home for good
Wouldn't it be nice if there was a way for OFW's to come back home for good, where they have a choice to stay with their loved ones or still go abroad in case they wanted to but not out of necessity?
In my opinion, buying foreclosed real estate fits the bill as it can provide the means to buy income generating properties that are real assets as described by Robert Kiyosaki in his book Rich Dad Poor Dad. If you haven't read this book, I highly suggest you read it NOW!
Little downpayment needed for foreclosed property investing
Foreclosed property investing requires very little down payment which is comparable to the cost of the contents of balikbayan boxes that are sent home to loved ones. Imagine that, for the cost of a balik bayan box, one could have already acquired an investment property that can generate passive income for many years.
Passive Income and Positive Cashflow
If chosen correctly and managed well, foreclosed properties that are then rented out could generate enough income immediately that would cover the monthly amortizations along with an excess cashflow that would increase over time as the loan gets paid, and rents increase. This positive cashflow that would be coming in without depending on the amount of work put into it is passive income.
My Vision
Are you beginning to see my point? My vision would be to have OFW's building enough passive income through rental properties which would then allow them to come back home and stay home for good, if they wanted to. While it's true that OFW's earn big money working abroad, I believe it would be better if they had the means to stay home and have the time to enjoy a meaningful life with family and loved ones here in the Philippines!
What to read next
The goal is financial freedom…
… But we also need financial literacy!
All About Foreclosed Real Estate Investing
Lessons Learned
—–
To our financial freedom!
Jay Castillo
Real Estate Investor
Real Estate Broker License # 3194
Blog: https://www.foreclosurephilippines.com
Text by Jay Castillo.Copyright © 2009 All rights reserved.
P.S. – If you are a new visitor, please start here to learn more about foreclosure investing in the Philippines. Don't forget to subscribe to e-mail alerts to get notified of new listings of bank foreclosed properties, public auction schedules, and real estate investing tips. If your inbox is getting full, you may subscribe instead to my RSS Feed.
Image courtesy of Master isolated images / FreeDigitalPhotos