This is a guest post by Ronald Cagape of Living Cashflow 101.
Negotiating with banks for their foreclosed assets can be scary and intimidating when you haven't done it.
We always have this image in our mind that bankers are snobbish people who look at you from head to toe and make a quick evaluation if you have money or not. That image may have been true in the past but competition has driven banks to become better at customer service and thus be nicer to prospective customers.
Since you are a prospective buyer of real estate, they will also be nicer to you.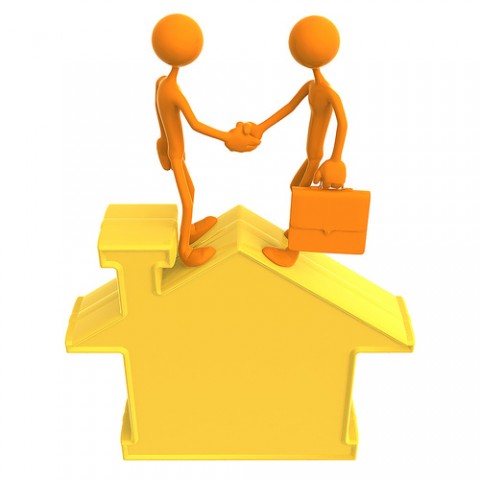 Here are some tips when negotiating with banks especially if you feel that you have zero negotiating skills.
Start with the smaller banks. It can really be intimidating to negotiate with the big banks like Metrobank or BDO but the smaller ones are manageable. Usually, you will talk with account officers first. You don't need to make an offer right away. Establish rapport first with the officer. Get to know their inventory and their processes.
Learn how to write an offer. An offer is not just a document where you put your price and terms. Make a cover letter for the offer that explains the rationale for your price. When we bought from a bank, we wrote in our cover letter that the property needed

massive repairs

and the

location was not desirable

because of squatters in the area. That set them up for the low-ball offer that we were about to give. When you make the offer, it should be something that they will refuse. That's right, they are supposed to reject your first offer. If they accept it right away, then your offer was too high.
If you don't want to negotiate in person because you are too afraid then use a fax machine. Fax your offer then follow-up on the phone. Let your offer do the talking. Make sure to appear though when the bank accepts your offer.
Make a lot of offers. When they reject your first offer, ask for a counter-offer. If they move in price then you know that they are willing to negotiate. If not, fax the offer next month or 3 months from now if the property is still for sale.
Negotiating with banks need not be a terrifying experience. Get over the fear and start faxing your offers.
Photo credits: LuMaxArt
About The Author: Ronald Cagape is a real estate broker and investor. He teaches investing through the Cashflow 101 Game.