This will be a quick one, I just received this updated list of repossessed cars from Maybank and I am posting it immediately (no kidding!). Coined as "Yellow Garage Sale", this list of repossessed cars has selling prices reduced at a special "PROMO PRICE" (last column on the pricelist). Check out the details below.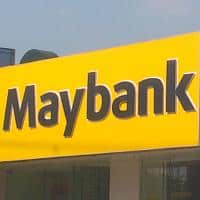 This list has a total of thirty (30) repossessed cars located in their Mandaue and Iloilo warehouses, and this is updated as of today, March 27, 2014.
Download the list of Maybank repossessed cars for sale (as of March 27, 2014)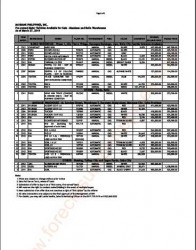 –
Reminders (please read!)
Note:

Prices are subject to change without prior notice
Sale shall be on "as-is, where-is" basis
Submission of offer to buy is on a "first-come, first-served" basis
MPI reserves the right to conduct sealed bidding in the event of multiple buyers
Mere submission of an offer does not construe a right of "first option" by the offeror
All sales transactions are subject to the final approval of the Management of MPI
For details, you may call Leslie Sevilla, Sales & Marketing Officer at the 0917.799.9110 or 0922.868.8225

 
Source: Leslie Sevilla of Maybank. For more details, please call Mr. Leslie (yes, that's Mister!) directly. Thank you!
Update: Repossessed cars database
If you will notice, I have already finished moving all real estate properties from our old foreclosed properties database to foreclosurephilippines.com/realestate
This means we will have a separate database for repossessed cars. Coming soon!
A Tip for those thinking of buying repossessed vehicles
Let me end this with a repossessed car buying tip I mentioned when I was interviewed on ANC OnTheMoney recently.
Note: You can catch a replay on TV on March 27, 2014 at 7:30am.
Anyway, OnTheMoney's graphics just look awesome so I'll embed it here. Check it out below:
If you can't see the embedded post above, you can view it through this link to our Facebook page.