Category: Real Estate Seminars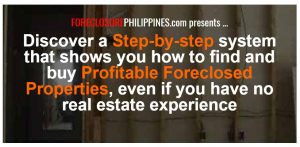 After opening enrollment and welcoming the first to join the latest batch, I received a lot of questions via email. Since a lot of people probably have the same questions, ...
Read More ›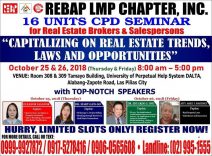 As licensed real estate brokers, we are often asked where do we get CPD units for license renewal purposes. Here's one that you can attend this October 2018. Details below ...
Read More ›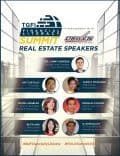 Did you know that during the past 10 years, Filipinos lost a total of Php80 billion to scams! I believe the reason so many fall victim to scams is due ...
Read More ›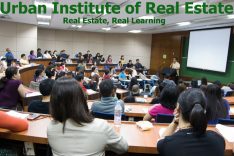 Here are upcoming real estate seminar schedules from URBAN Institute of Real Estate / Engineer Enrico Cruz. These seminars will be from March - September 2017. Complete schedules can be ...
Read More ›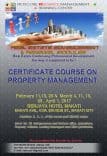 As real estate investors, we rely on good property management to ensure our rental properties are well managed so we'll have less problems, which should translate to happy tenants that ...
Read More ›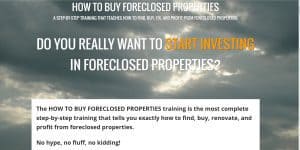 After announcing that enrollment is now open to the public the other day, I have received a lot of questions about the "How to buy foreclosed properties" online training. Here's ...
Read More ›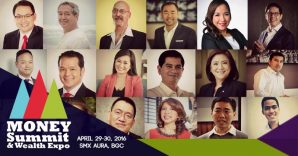 If you want to learn more ways you can invest in real estate in the Philippines, join me at the Money Summit and Wealth Expo 2016 on April 29-30, from ...
Read More ›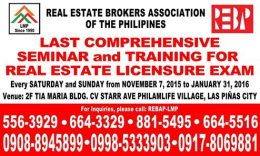 The Professional Regulatory Board of Real Estate Service (PRBRES) has released a Resolution dated October 2, 2015 which specifically states that this is the "last and final chance" for non-degree ...
Read More ›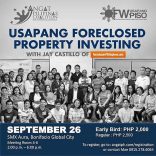 Join us for the last "face-to-face" Usapang Foreclosed property Investing seminar on September 26, 2015, Saturday, 2pm to 6pm, at Meeting Room 4-6 of SMX Aura, Bonifacio Global City. Get ...
Read More ›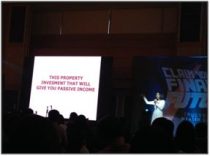 Note: Seminar date has been moved to October 3, 2015! Our friend Maves Angeles sent me the details for this last week and I'm really sorry I am only posting ...
Read More ›