I recently received a question in our Facebook page asking for the coverage of the topics or subjects included in the upcoming real estate brokers exam and I answered that it might be similar to the Table of Specifications for last year's exam.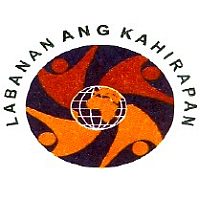 To verify this and to get more info, I visited PRC's website.
Not only did I find the answer to the question above, I believe I have found at least 3 things every examinee should know about the upcoming Real Estate Brokers exam, which will be held on March 18, 2012.
With barely a month to go before the exam, I hope examinees will find the following information useful. Check them out below.
1. Exam schedule and allotted time per subject

DATE AND TIME

SUBJECTS

WEIGHT

SUNDAY, MARCH 18, 2012

 

 

7:00 A.M. – 7:45 A.M
GENERAL INSTRUCTIONS AND FILLING UP OF FORMS
8:00 A.M. – 10:00 A.M.
GENERAL/FUNDAMENTALS

25%

11:00 A.M – 1:00 P.M
SPECIAL AND TECHNICAL KNOWLEDGE

25%

2:00 P.M. – 6:00 P.M.
PROFESSIONAL PRACTICE

50%

100% 
Based on the table above, examinees have 1.2 minutes (or about 1 minute and 12 seconds) to answer each question, assuming there are a total of 400 questions… just don't spend too much time with one question… good luck!
2. Coverage of each subject
COVERAGE OF EXAMINATION FOR:

GENERAL/FUNDAMENTALS

Fundamentals of property ownership;
Code of Ethics and Responsibilities;
Real Estate Laws and Taxation (Agri Law, CARPER, R.A. No. 7160/8424, etc)

SPECIAL AND TECHNICAL KNOWLEDGE

Subdivision Development (incl., P.D. 957, B.P. 220, P.D. 7279, etc.)
Condominium Concept and other types of real estate holding
Legal Aspect of Sale, Mortgage, and Lease
Documentation and Registration

PROFESSIONAL PRACTICE

Real Estate Brokerage Practice
Real Estate Finance and Economics
Urban and Land Use
Planning, Development, and Zoning
Basic Principles of Ecology
Basic Appraisal for Real Estate Brokers
Examinees should already know the exam coverage, but there's no harm reminding everyone that "Basic Principles of Ecology" is still included in the March 2012 brokers exam. 🙂
3. General instructions
1. Your school/building assignment will be posted at the PRC premises two to three working days before the examination. Bring your NOTICE OF ADMISSION when you verify your School / building assignment. Visit your school/building assignment prior to the day of the examination.

2. Report to the school/building assignment before 6:30 a.m. on the first day of examination to verify your room and seat number. Be punctual, late examinees will not be admitted. Examination Fee of ABSENT examinees will be forfeited.

3. Examinees are required to wear the following attire every examination day:

Male Examinees – White polo shirts or t-shirts with collar, tucked-in

Female Examinees – White blouses or t-shirts with collar

4. Bring the following on examination day:

a. Notice of Admission

b. Official Receipt

c. One (1) piece metered-stamped Window Mailing Envelope

d. Two or more pencils (No. 2)

e. Ballpen with BLACK INK ONLY

f. One (1) piece Long Brown Envelope

g. One (1) piece Long Transparent (non-colored) Plastic Envelope (for keeping your valuables and other allowed items)

5. The following are PROHIBITED inside the examination premises/rooms.

a. PROGRAMMABLE CALCULATORS
(An updated list of allowable calculators can be found in PRC's website through the following link: http://www.prc.gov.ph/page.aspx?id=3 )
b. CELLULAR PHONES, beepers, portable computers or similar gadgets/devices.

c. Bags of any kinds (ladies bag and shoulder bags, attaché case, backpacks, etc.)

d. Other examination aides not stated on this program.

NOTE: PRC WILL NOT BE RESPONSIBLE FOR PROHIBITED ITEMS THAT WILL BE LOST.

6. Read carefully and follow the instructions on your Notice of Admission and Examinees Kit.
I will also post the room assignments once these become available.
Source: March 2012 Licensure Examination Program for Real Estate Brokers from PRC's official website
Since this year's examinees know what happened last year where a lot of examinees ended up very frustrated, do you think this year's exam will be different? Well, you're guess is as good as mine.
Let's just wait until the March 18, 2012 real estate brokers exam results are released.
Good luck to all examinees!
~~~
To our success and financial freedom!
Jay Castillo
Real Estate Investor
PRC Real Estate Broker License No. 3194 
Blog: https://www.foreclosurephilippines.com
Follow me in Twitter: http://twitter.com/jay_castillo
Find us in Facebook: Foreclosure Investing Philippines Facebook Page
Text by Jay Castillo and Cherry Castillo. Copyright © 2008 – 2012 All rights reserved.
Full disclosure: Nothing to disclose.
PS. Since it is Valentine's day today, I would like to say Happy Valentine's day to everyone!