This is the February 2012 batch of  Real Estate Appraisers, Real Estate Consultants, and Real Estate Brokers, approved for registration without examination, as published in the official website of the Professional Regulations Commission (PRC).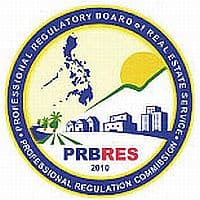 The Real Estate Appraisers are listed in Professional Regulatory Board of Real Estate Service (PRBRES) Resolution No. 2 Series of 2012, while the Real Estate Consultants and Real Estate Brokers are listed in PRBRES Resolution No. 3 Series of 2012.
The following Real Estate Service Professionals or RESP's can register with the PRC without the need to take and pass any exams because they are covered by Sec. 20, Article III of R.A. No. 9646, and Sec. 20, Rule III of Board Resolution No. 02, known as the "Rule and Regulations of R.A. No. 9646" or RESA Law IRR, collectively known as the "grandfather clause" of the RESA Law.
I suppose this list which was published on February 13, 2012 can be considered as an advanced Valentine's gift from the PRC to all RESP's included in this batch, which includes 4 Real Estate Appraisers, 1 Real Estate Consultant, and 198 Real Estate Brokers.
Checkout the complete list below.
REAL ESTATE APPRAISERS

1 AZUCENA, ARNOLD RENDON
2 CATRAL, FERDINAND DELA CRUZ
3 DIONES, CYNTHIA BELEN LANZADERAS
4 LAZA, GOMER LIANGCO

REAL ESTATE CONSULTANT

1 CATRAL, FERDINAND DELA CRUZ

REAL ESTATE BROKERS

1 ABAÑO, MARISSA MACALINTAL
2 ABELLANOSA, JOHANN ALEJO MALLONGA
3 ABLAN, ALBERTO TIMTIM
4 ABOLOC, CHARLIE PODADOR
5 ABORDO, GENER BUNCAYO
6 ACAL, ERLINDA PAGLINAWAN
7 AGUILAR, REY ALFONSO NACARIO
8 AGUILUZ, AMABLE V DELOS REYES
9 AGUINALDO, ROLANDO GONZALES
10 ALABA, MAXIMINIANO MENDOZA
11 ALCOBER, DAVID MAURO
12 ALEJANDRO, MARIA JORQUESA PEREZ
13 AMPIL, EDUARDO MC INTYRE
14 ANARNA, MAREVEL AMUTAN
15 ANDRADE, LEOPOLDO JR., DONAIRE
16 ANTEROLA, ELMA DE CASTRO
17 ANTONIO, JOHN VICTOR REYES
18 APOSTOL, HILARIO VENTIGAN
19 AQUINO, ADORA TRINIDAD
20 ARGUELLES, LUIS LLANERA
21 ARGUELLES, PERLA ONG
22 ATIENZA, JR., ANTONIO CREENCIA
23 AURIGUE, MA. ERCEL ABAGAO
24 AUSTRAL, GREGORIO BORJA
25 AYA-AY, ANTHONY ARIEL RUIZ
26 BALITON, ROMEO JOHN JR., CHAN
27 BAOYA, JOEL ASUQUE
28 BASE, BALMES JR., ALEGARBES
29 BAUTISTA, SAMUEL CARBONEL
30 BELZA, REINA MISTA
31 BOGNOT, AL SIONGCO
32 BUENCONSEJO, EDWIN SEMBLANTE
33 BUNYE, ZOILO JR., ESPINO
34 BUSARANG, ARTURO RANIT
35 CAJANDING, MARIA MAGDALENA DE ROBLES
36 CALIWARA, CARLOS (MAYORICO) ENTIENZA
37 CARAIG, HERNANDO JR., DEL MUNDO
38 CARO, JANE SALVATERA
39 CASTILLO, BARTOLOME III RAMIREZ
40 CASTRO, NINA THEA FATIMA PEREZ
41 CATOLICO, ROBERTO CAL
42 CATRAL, FERDINAND DELA CRUZ
43 CELERIDAD, PAULINO ARBAS
44 CELIS, MARIA LEA TERESITA ANDONI
45 CHIONG, MARIA JOCELYN PORCIA
46 CHUA, ELIZABETH KING
47 CHUA, MARGARET TAN
48 COLMENARES, JIMMY ARCENAS
49 CONCEPCION, ABIGAIL MACAPAGAL
50 CONCEPCION, HAIDEE MACAPAGAL
51 CRISOSTOMO, GERARDO III PERUA
52 CRUZ, DAWN CAMUS
53 CRUZ, MARIA CRISTINA LOPEZ
54 DAYRIT, MA. JENNITH MONZON
55 DE CASTRO, RUBEN LUISTRO
56 DE JESUS, MARIA ANNETTE CALMA
57 DE LEON, HERNAN ED NOEL JR., LACERNA
58 DE LOS SANTOS, BOY CHRISTOPHER
59 DE LOS SANTOS, ROSARIO VITUG
60 DE MESA, BERNIE BONDAD
61 DE MESA, ROSEMARY DALOPE
62 DEL ROSARIO, JOHN DAVID NOVALES
63 DELA CRUZ, ELIGIO SERAFICO
64 DIEZ, SILVINA QUEVEDO
65 DIONES, CYNTHIA BELEN LANZADERAS
66 DIZON, MARIA CORAZON FERNANDEZ
67 DRIZ, ERNESTO MINA
68 ELAGO, JUAN CLIMACO II PALIS
69 ESTANDARTE, GREGORIO JR.,GRAJO
70 ESTREBA, SIGMUND CAÑADA
71 EUGENIO, EVANGELINE BELENZU
72 FABELLO, PAZ JAMESOLAMIN
73 FABIAN, LUZ MARCELO
74 FERNANDEZ, ALBERTO MARIA LORENZO JAVELLANA
75 FERNANDEZ, RICHARD TORRES
76 FERNANDEZ, TERESITA FERNANDEZ
77 FIEL, EDUARDO
78 FLORES, ELIZABETH GONZALES
79 FRANCISCO, MARIA IMELDA GUINTO
80 FRANCISCO, ROMEO SABALZA
81 GALVEZ, LOURDES PAULA VILLARAMA
82 GANGCUANGCO, AMADO INTAL
83 GARCIA, ADELAIDA SALDEVAR
84 GARCIA, ANDREA LOU JUBILO
85 GARCIA, CHRISTINE MARIE CAMUS
86 GARCIA, MARIA THERESA OCAMPO
87 GARSANO, AMADO AMAD
88 GINER, JJ MARIA GLOMO
89 GOMEZ, ARSENIO MERCOLITA
90 GONZALES, CAROLYN BUHAIN
91 GONZALEZ, MARIA CRISTINA TUASON
92 HIPOLITO, PEDRO JR., PINEDA
93 ILAGAN, ROSARIO CAPARROS
94 ILUSTRE, MA. PERPETUA TERESA LANTIN
95 IRAOLA, STEPHEN OLIVARES
96 JAVIER, PETER MARTIN USON
97 JELIANGGAO, CECILIA CARIQUITAN
98 JULIAN, BENITO LORILLA
99 KATIGBAK, MA. LOURDES DIMAYUGA
100 LAGONSIN, REYNALDO MONTEFALCO
101 LAMES, EDGARDO LLAGADO
102 LAWENKO JOY CASI
103 LAZA, GOMER LIANGCO
104 LEGARDA, MARIA DEL CARMEN GONZALEZ
105 LICDA, ROMEO MARCIANO
106 LIM, NESTOR CAGADOC
107 LUNA, ENRIQUE MONTEVERDE
108 MADERAZO, MARINA CEBALLOS
109 MAÑALAC, ELEANOR ELLA
110 MANALAC, MARIA CECILIA MACASA
111 MARTIJA, GENERA GARING
112 MARTILLANO, ROLANDO MORAGA
113 MARTINEZ, MA. LINDA BENARES
114 MATRIANO, MARIA TERESA DE GUZMAN
115 MENDOZA, ELIZABETH COOPER
116 MENDOZA, MARICAR TOLENTINO
117 MENDOZA, NIEVA BALTAZAR
118 MENDOZA, NOEMI JACALNE
119 MIRO, MARTIN
120 MORALES, JUDE JOHN ATILLO
121 MORALES, MARIA BELINDA BOGNOT
122 MORALES, ROSIE DELOS REYES
123 MOROTA, MEYNARDO NUES
124 MOSQUEDA, TERESITA PALACIO
125 NICOLAS, NICOLAS BARTOLOME
126 NOCHE, ROLANDO LIGON
127 NUÑEZ, ELSA CARDIEL
128 NUQUI, JESUS NUNAG
129 OLAGUER, ELLA VALMONTE
130 OLAYVAR, SUSAN ASUNTO
131 OLIVA, DANIEL AZORES
132 OLIVAS, JULIAN JOSE RAMOS
133 OMAMOS, CLARISA BUGARIN
134 ORTIGOZA, NORBERTO CARMELO
135 PADUA, OSLER URTULA
136 PADUA, ROSARIO FERNANDEZ
137 PALMES, ERLINDA ANTIPORDA
138 PANTALEON, JOSE III LIBOON
139 PASAMANTE, HAZEL PINGOY
140 PASCUAL, ANNA CLAIRE FATIMA NUESTRO
141 PASCUAL, EDGELINE ONGSIAKO
142 PASCUAL, RAUL ABELLAR
143 PASTRANA, FE ARRABACA
144 PAYSENG, MARY JOY BUSTAMANTE
145 PILAPIL, TERESITA RIVERO
146 PLADEVEGA, ALEX ATAYAN
147 POTICANO, BERNARDO IGANA
148 QUE, PAUL ONG
149 QUILO, GUILLERMO MADRANGCA
150 RAMOS, VIVIAN DE LEON
151 REAL, KREMHEILD REYES
152 RECUENCO, MARIA EVELYN MENDOZA
153 REDOBLADO, JOEL POLICARPIO LAYSON
154 RENDON, JOSEPH MALLARI
155 RESURRECCION, MARIA MARGARITA SAENZ
156 RIGOS, GLORIA TOBIAS
157 RIVERA, MANUEL II FERNANDEZ
158 RODILLON, GINA ROMERO
159 ROQUE, REMIGIO JR., ARCELLANA
160 SABALBERINO, MARIA SYLVIA SEBOLINO
161 SAGUBO, ANDREW JR., REALINA
162 SALANGA, DOLORES ROTAIRO
163 SALVADOR, BEATRIZ BALCE
164 SANCHEZ, NEIL DIMAFILIS
165 SANCIANCO, HENRY MENDOZA
166 SANTOS, ALEJO ALEXIS II GARCIA
167 SANTOS, THELMA GARCIA
168 SARABOSING, EDUARDO MAJA
169 SARMENTA, RAMILO SAPALASAN
170 SATINA-ABUZO, ANGELICA TANTIADO
171 SENO, RICARDO INOCANDO
172 SERRANO, MARIO JR., SANTIAGO
173 SIA, MARIA REGINA KILAT
174 SIENA, CELIA NOBLEJAS
175 SUBINGSUBING, MANOLO CARTONEROS
176 SUMALDE, RENATO PEÑA
177 SY, CRISTOPHER VILLAMAR
178 SY, TINCHI NG
179 TAGROS, WILFREDO VILLANUEVA
180 TAMAYO, IRENE ARAGON
181 TAN, ROBERTO JR., DEVICAIS
182 TIU, ELENA MARTIZANO
183 TORRES, BENITO PHILIP NAVOA
184 TORRES, LYDIA FOLLOSO
185 TRIGUERO, SUSIE BANZON
186 TRUGILLO, ROLITA DUERO
187 TUGBO, AMADEO JR., ABELLA
188 VELARDE, JEAN TEJADA
189 VERGARA, MELCA SALAZAR
190 VIANA, MARIA TERESA MENDOZA
191 VILLAMOR, LEO SALVIO ELLE
192 VILLAPANDO, NARCISO VIRAY
193 VILLAREAL, VINCENT JOSEPH CRUZ
194 VINCO, HERMINIA BAESA
195 WORAKULCHAROENCHAI, ALMA RAMOS
196 YNARES, PHILLIP MICHAEL MANABAT
197 ZAYCO, THOMAS ANDREW LOPEZ
198 ZURBANO, ALAN RICARDO DE LUNA
Source: PRC Official website
Prior approved resolutions
As of February 2012, the following is the complete list of PRBRES resolutions for real estate service professionals approved for registration without examination which includes all prior approved resolutions.
Series of 2010
Series of 2011
Series of 2012
*Note – PRBRES resolutions that DO NOT include real estate professionals approved for registration without examination are excluded from the list above.
Congratulations and Happy Valentine's day to all RESP's on the list!
~~~
To our success and financial freedom!
Jay Castillo
Real Estate Investor
PRC Real Estate Broker License No. 3194 
Blog: https://www.foreclosurephilippines.com
Follow me in Twitter: http://twitter.com/jay_castillo
Find us in Facebook: Foreclosure Investing Philippines Facebook Page
Text by Jay Castillo and Cherry Castillo. Copyright © 2008 – 2012 All rights reserved.
Full disclosure: Nothing to disclose.