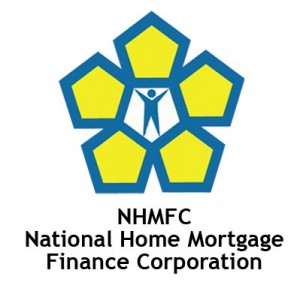 The second installment for listings of foreclosed properties we found at the Housing Fair 2013 will be from the NHMFC. Check out the listings of NHMFC foreclosed properties and acquired assets for sale below.
The National Home Mortgage Finance Corporation (NHMFC) offered more than 1,500 properties to visitors of the Housing Fair 2013, where prospective buyers filled-up reservation forms for properties they were interested in. Sealed bids for these properties have to be submitted later to the Acquired Assets Division of NHMFC in Makati, which will be opened on November 28, 2013.
Since the opening of sealed bids is still several weeks away from now, I believe those who were not able to attend the housing fair can still participate in the sealed bidding. Please call NHMFC directly to get more details.
Good news and bad news
It turns out we only got a partial list (consisting of just 3 pages) when I got a hard-copy of their listing during the housing fair. But I've got good news and bad news… bad news first:
The bad news – their main listing had very important info missing. I don't know why, but the list of foreclosed properties consisting of abandoned/unoccupied properties had no SELLING PRICE, which is strange…
Here's the good news – with some searching, we got the full list of 1,500+ properties from NHMFC consisting of 44 pages (although the SELLING PRICE column was still missing). Furthermore, we found additional listings and they both had a column which indicates the SELLING PRICE. I'm not really sure if these were also available during the housing fair. Anyway, you can download all of the listings below.
NHMFC properties for sale
Download the NHMFC listing from the Housing Fair 2013 below:
Download the listings of NHMFC foreclosed properties below:
Source: NHMFC website
Reminder – For more details, please call NHMFC directly using their contact info near the bottom of this article.

NHMFC Bulletin
By the way, aside from the listings, we also got a hardcopy of the NHMFC Bulletin, which is their official publication.What we have is Volume 2, Number 2, 2013.
When I wrote this post, this issue was not yet posted on their website, so I scanned the hardcopy, and you can download the softcopy below.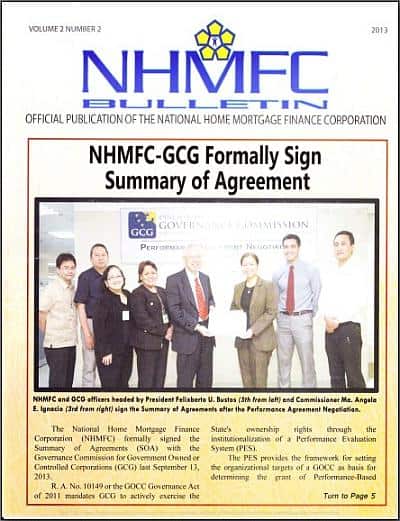 Source: NHMFC booth, Housing Fair 2013
The bulletin also has good news like the 6-month payment moratorium for borrowers affected by Typhoon Maring and the Zamboanga armed conflict (see page 5 for details). Previous issues can be found in NHMFC's website.
How to get more details from NHMFC
We don't have any first hand experience with NHMFC properties so it would be best to contact them directly if you have any inquiries through the following.
Telephone number: 893-1501 (trunkline)
E-mail: inquiry@nhmfc.gov.ph
Of course, those who have already purchased NHMFC foreclosed properties/acquired assets are welcome to post their comments below.