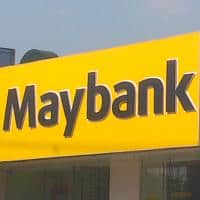 Philmay Properties Inc. (PPI) has just released its listing of foreclosed properties from Metro Manila, Luzon, Visayas, and Mindanao areas, updated as of September 15, 2012.
The good thing about foreclosed properties from Philmay is that they are all for negotiated sale, which means prices are negotiable, and there is no need to go through auction. Note, however, that offers are subject to management approval.
Payment terms
20% minimum downpayment is required. The balance shall be payable up to 10 years. Longer payment terms (for example, 15 years) is possible, subject to approval.
Download the complete list of Philmay foreclosed properties
You may download the complete list of Philmay foreclosed properties as of September 2012 in PDF format below.
Reminders
Prices are negotiable
Prices are subject to change without prior notice
Maybank reserves the right to amend the terms, conditions, and withdraw/replace anyand all properties anytime for whatever reason Management may deem appropriate 
All sales shall be on an "as-is, where-is" basis, no waranties and "no recourse" basis. Status and condition of the properties are not comprehensive or complete: Buyers are therefore advised to conduct their own due dilligence prior to submission of an offer to buy
The property list is effective for three (3) months from date of release and may reflect properties already sold. Please confirm availability of properties. 
Submission of offer to buy is on a first come, best offer basis. Maybank reserves the right to conduct private bidding in the event of multiple offers received on the same property subject to the bidding policy of Maybank
Mere submission of an offer does not construe a right of "first option" by the offeror
The creditable withholding tax up to the agreed purchase price shall be for the acocunt of Maybank. Any fractional cost or excess shall be for the buyer's account 
Prices are not applicable to buyback of the former owners or relatives up to 1st degree of consanguinity. Please confirm with Maybank any buyback price 
All sales transactions are subject to the final approval of the Management of Maybank
Brokers or agents are not allowed to accept any payment from prospective buyers 
Taxes and required fees due from buyer must be settled on time during documentation to avoid penalties
For more info
For more information with regard to the foreclosed properties on the list, just leave a comment below.
Happy hunting!
~~~
To our success and financial freedom!
Jay Castillo
Real Estate Investor
Real Estate Broker License No. 3194 
Connect with us:
Facebook | Twitter | Blog RSS | Google +
Text by Jay Castillo and Cherry Castillo. Copyright © 2008 – 2012 All rights reserved.
Full disclosure: I am an accredited real estate broker of Philmay Property Inc.
Disclaimer: Selling prices are subject to change without prior notice. Misprints may occur. As always, our standard site disclaimer applies.