Tag: Negotiated Sale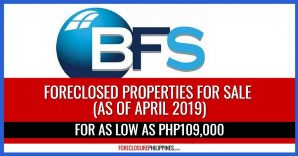 We now only have 479 BFS foreclosed properties remaining in their nationwide list, for April 2019. This update comes directly from Bahay Financial Services (BFS). Complete listing below ...
Read More ›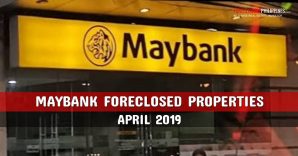 Here are the latest listings of foreclosed properties from Maybank and their property arm, Philmay Property Inc., updated as of March 29, 2019, which is obviously meant to be their ...
Read More ›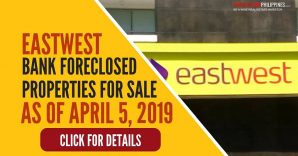 Finally, after several years since our last update, here's an updated list of  EastWest Bank foreclosed properties for sale, updated as of April 5, 2019. It has a total of ...
Read More ›
Here's an updated list of PSBank foreclosed properties for sale, as of April 4, 2019, plus a list of properties with special prices (due to legal concerns) last updated on ...
Read More ›
The Social Security System (SSS) just published their April 2019 list of foreclosed properties available for negotiated sale. According to the nationwide list, it was last updated on March 29, ...
Read More ›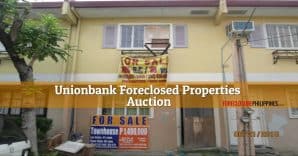 Sorry for the short notice, I just got this auction flyer when I visited a Unionbank branch in Makati. It has a total of 124 UnionBank foreclosed properties in the ...
Read More ›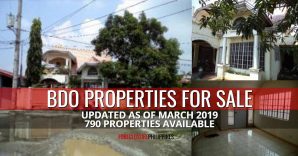 This is a list of BDO foreclosed properties from all over the Philippines updated as of March 2019, which includes a total of 790 properties for negotiated sale. This list ...
Read More ›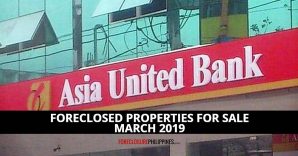 A total of 264 foreclosed properties are available for sale from Asia United Bank (AUB) and subsidiaries Cavite United Rural Bank (CURB), and Rural Bank of Angeles (RBA) this March ...
Read More ›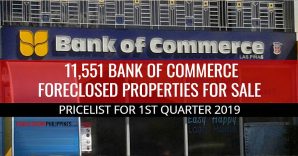 A total of 11,551 foreclosed properties from Bank of Commerce are available for sale in their latest pricelists for the 1st Quarter of 2019. These include real estate from Metro ...
Read More ›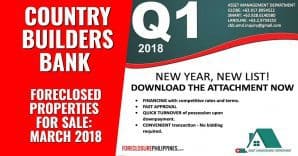 More than 100 foreclosed properties from Country Builders Bank or CBB, are included in their latest listing, which I received last March 11, 2018. Details below ...
Read More ›