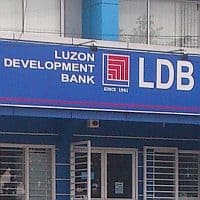 If you are looking for updated listings of foreclosed properties from Luzon Development Bank (LDB), this is it! This list contains more than two hundred (200) properties located all over Luzon, and this includes foreclosed properties in Metro Manila.
Payment terms
These foreclosed properties are for negotiated sale, no need to go through a public auction. Although I am stating the obvious, all prices are negotiable. Interested buyers only need to submit their offers.
Minimum downpayment is 30% which can be split into 2 to 3 payments. The balance is payable from 5 to 10 years, at 10 to 12% annual interest rates, depending on the payment term.
Download the Luzon Development Bank foreclosed properties listing
How to inquire
To inquire about the properties on the list, please contact Luzon Development Bank directly through the following:
Phone: (049) 531-3700 local 107
E-mail: ldbaad@luzondevbank.com.ph
Website: luzondevbank.com.ph
Coming soon: Commercial foreclosed properties
A lot of commercial foreclosed properties from Luzon Development Bank will also be announced soon so don't forget to subscribe and be notified once this list becomes available.
~~~
To our success and financial freedom!
Jay Castillo
Real Estate Investor
PRC Real Estate Broker License No. 3194 
Connect with us – Facebook | Twitter | Blog RSS | Google +
Text by Jay Castillo and Cherry Castillo. Copyright © 2008 – 2012 All rights reserved.
Full disclosure: Nothing to disclose.
Disclaimer: Selling prices are subject to change without prior notice. Misprints may occur. As always, our standard site disclaimer applies.