Tag: Luzon Development Bank
If you are looking for updated listings of foreclosed properties from Luzon Development Bank (LDB), this is it! This list contains more than two hundred (200) properties located all over ...
Read More ›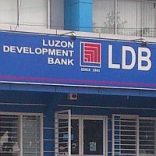 Please find below the first listing of Luzon Development Bank foreclosed properties to be featured in ForeclosurePhilippines.com. This listing of foreclosed properties for sale is updated as of January 2012. The ...
Read More ›