In a recent post where I tackled the frequently asked question: "Are foreclosed properties good deals?", I mentioned that financial literacy is a prerequisite to real estate investing, and with good reason. I believe that the lack of financial literacy will certainly lead to financial failure! With that said, let me give you four reasons why I believe we need to be financially literate real estate investors.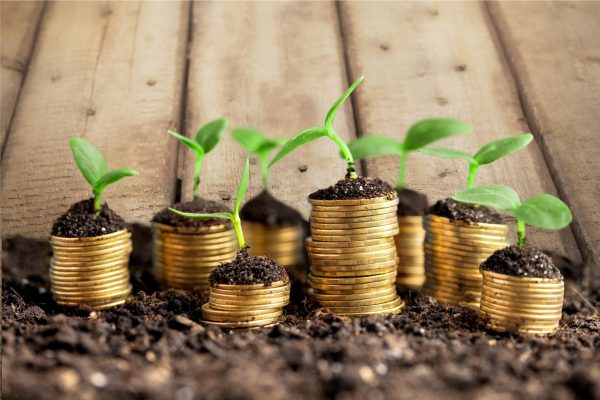 Reason #1: You will eventually be able to save enough money to finance your own deals
As I have said in my series on managing finances, you need to learn how to manage your finances to get ready for your first real estate deal, and you do this by taking care of your finances by becoming your own Chief Financial Officer, who is always on top of one's cashflow by properly tracking income and expenses and proper money management.
Still have nothing to invest? Buried in credit card debt? Living paycheck to paycheck?
As Rich Dad would say,
It's not how much money you make, it's how much you keep.
Why not take a deep hard look at how you manage your money and take the next step?
Reason # 2: You will become trustworthy when it comes to money
Think about it, would you do business with someone who is not trustworthy?
This not only applies if you do decide to get Other People's Money or OPM to finance your deals, you also need to be able to trust yourself. If you trust yourself, I'm assuming you really are trustworthy and you act in a trustworthy manner.
As they say,
If you want people to trust you, be trustworthy.
and you start by being trustworthy with your own money, not with OPM.
If you can't even trust yourself to handle your own money well, don't even try to get into real estate investing.
Reason # 3: When you get your own deals, you will be in control
So you got a deal, finally! But how do you know that you are doing good? You're an investor and you need to know if you really are making money!
If you are financially literate and manage your finances the way you should, you will know at any given time if you are really making money or losing money, you will be on top of your cashflow.
What if you eventually got your very first real estate deal but never really learned how to manage your money? You might lose track of your expenses and then you end up wondering what's happening to your cash, or even worse, you might even lose track of important payments like monthly amortizations  or you simply have no money left to settle your obligations and end up facing foreclosure.
On the other end, you might lose track of your receivables and end up NOT getting the money that is rightfully yours, some if which are meant for mortgage payments, maintenance, etc.
Things get even more complicated once you acquire more and more deals, so without financial literacy, you might end up with nothing but a financial mess.
Reason # 4: When you do start earning money, you won't end up like a lot of Lotto winners
In a recent talk during The Feast at the PICC, Bo Sanchez mentioned stories of Lotto winners who lost all of their money, get buried in debt, ended up with broken marriages, etc. (Actually Bo also wrote an article that mentioned this and you can read it here: How To Use Your Pain To Achieve Great Success). These are perfect examples of what can happen if one who is not yet financially literate gets a big amount of cash. Sad but true.
Earning money from real estate investing, though not as big as Lotto winnings(at least not at the start), can still be considered as a big windfall of money, especially, if your real estate investing strategy is more focused on capital gains. If you are not financially literate, you might not be able to handle the sudden windfall, and you may end up just like those Lotto winners mentioned by Bo, where money became a curse.
On the other hand, imagine if you were financially literate, and you earned a lot from your real estate deals (or if you won the Lotto), you will be able to handle it well, you won't go into a shopping spree, you won't go for instant gratification, you won't accumulate liabilities, you will focus on real income generating assets, you will be generous, you will spend wisely, you will be in control. You will be able to manage it well and put your new found wealth into good use, it will become a blessing.
In summary, you need to be financially literate because…
You need to start by working on your financial literacy first, it cannot be just an afterthought.
To be someone who can be trusted, you need to become trustworthy, and that definitely applies to money and real estate investing.
Financial literacy will let you know if you are really making money with your deals, and help you run your business through proper cashflow management. Yes, real estate investing should be treated as a business. The importance of managing your finances well will get magnified as your business grows.
If you are financially literate, more money will be a blessing to you and the people around you, it won't be a curse.
Remember we are just stewards of the wealth and abundance that come our way, and being financially literate helps ensure that we become worthy stewards.
"From everyone who has been given much, much will be demanded; and from the one who has been entrusted with much, much more will be asked." – Luke 12:48
What do you think?
To our success and financial freedom!
Jay Castillo
Real Estate Investor
Real Estate Broker License #: 3194
Find us in Facebook:Foreclosure Philippines facebook page
Text by Jay Castillo and Cherry Castillo. Copyright © 2010 All rights reserved.
PS. Are you a new visitor? Click here NOW to start learning more about foreclosure investing in the Philippines
PPS. Don't be the last to know, subscribe to e-mail alerts and get notified of new listings of bank foreclosed properties, public auction schedules, and real estate investing tips. Inbox getting full? Subscribe through my RSS Feed instead!