This is actually Part IV of our series on Financial Education for Kids. If you missed the first three, click on these links: Part I, Part II, and Part III. Please note that I am by no means an expert on financial education for kids, but I like to read a lot and make notes for my own and my son's benefit. I am only sharing my thoughts in the hope that at least one person may find them useful as well.
Summer break is here and my son is chillaxing – he doesn't want to take any kind of summer lessons at all. I remember when I was his age, I always had lessons over summer – baking, ballet, Hawaiian dance, baking , computers, taekwondo, aikido, painting, piano, swimming, advanced math, the whole gamut of lessons! I'm actually glad that he has no set schedule, so we can do stuff spontaneously (and of course, matipid diba!).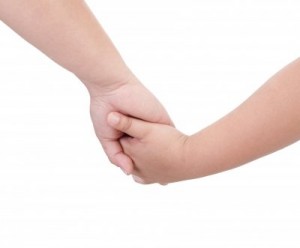 Anyway, since my topic is supposed to be about financial education for kids, I was thinking of how we can do the educating over the summer – without stress of course.
Games
I am happy to note that CJ, his yaya, and I were able to learn a lot while having fun and playing Cashflow for Kids just the other day. It's so nice to learn about passive income in a fun, interactive way. I'm really glad that we have game boards still, since most people usually play on the computer nowadays. Next, we plan to play Monopoly which I think is more complicated than Cashflow.
Self-Control
I noted in my previous post that self-control is a very important component of financial education. So, how can we teach self-control to kids?
One way – bring them to a toy store. This is because I realized that for kids, being in a toy store is a major test of self-control. How does a child stop himself from asking his parents to buy him a toy?
In my analysis, I realized that what a child wants from a toy is fun, enjoyment, and happiness – if you can get that, you don't necessarily need to buy the toy. So in the case of our son, whenever we go to Hobbes or Toys R' Us, we let him spend a lot of time at the Lego area where kids are allowed to play with the Legos for free. We can walk out of a toy store without buying anything. Talk about self-control.
In my opinion, when a child knows that he is loved and he can get happiness without necessarily spending or buying anything, he will not feel the "need" to spend. In a way, this promotes self-control.
Goals
I was reminded about using dream boards when I read DJ Dimaliuat's post on it. I had one before, when Bo Sanchez discussed it and blank illustration boards were distributed at the Feast so we could make our own dream boards. Sadly, I misplaced my dream board (and my dreams have actually changed since then).
I think it would be fun to make a "family dream board" in addition to our own individual dream boards. I think my son will love looking for pictures of nice things to include in the dream boards. I will calendar this sometime this May.
Summer Lessons
In Robert Kiyosaki's book "Raising Your Child's Financial IQ", an interesting part is the discussion of an educational psychologist which states that a child, between the ages of 5 and 14, formulates his "Winning Formula" or how he intends to win in the game of life. A child gets his winning formula from people who have great influence on him during this time – usually his parents. This I think explains why children follow their parents' footsteps.
Based on what I have read and seen in real life, it seems that a good formula would be to have a business, invest in stocks, and invest in real estate (and control expenses and bad debt). So, being a big kid, I intend to learn all these alongside my son.
Online Business, Savings, and Stocks
Since we are in the Information Age, I believe that very soon, a lot of sales will be done over the internet or with the help of computers so it is very important to be knowledgeable in computers. Since kids are spending so much time on computers anyway, might as well channel kids' energies to computer stuff with income potentials.
Here are two classes for kids which you may be interested in:
Angelo Exequiel "Aex" D. Bernardo, son of E-commerce specialist Ms. Eireen Bernardo and former stock market analyst Mr. Angelo A. Bernardo, will be teaching kids:
How to create their own websites
How to have their own business concepts for products to sell online
How to have their own business concepts for services to render online or offline
How to blog
How to edit pictures, photos, and graphics on Photoshop
How to manage their earnings through savings, mutual funds, and basic stock market pickings
Aex will be assisted by Jefferson Frange, a trainer and change blogger.
The class will be held on April 6, 2013 (Saturday) from 10am to 4pm at Laser Net Computer Shop, 2nd Floor Liberty Center, 312 Shaw Blvd. Pleasant Hills Mandaluyong City. The fee is P998 for kids and P1,488 for buddies. Go to www.ekids102.com for more details.
I am looking forward to this class, I will be the "buddy" of my son (hihi). I admit, I'm really the one who wants to attend this workshop. All the things I research about lessons for kids are actually for me too (hihi). One is never too old to learn something new!
I was actually inspired to learn more about computers and coding by this youtube video of Bill Gates, Mark Zuckerberg, and other successful "coders" who started when they were around nine years old (thereabouts). I believe they were able to reach the expert level (10,000 hours as Malcom Gladwell put it in his book, Outliers) sooner because they started early.
iOS expert Ramon Pastor will be teaching kids aged 7 to 11 years old the basics of how to make apps for iPhone and iPad.  The training will be held at PowerMac's Apple Authorized Training Center in Makati City. The first batch will be held on April 20 and 27, while the second batch is scheduled on May 11 and 18. According to this blog,  you may call PowerMac at 553 4211 / 553 6399 or email them at workshops@powermaccenter.com for more information on the workshop. We will not be attending this, though, as we are android users and not iPhone or iPad users.
Real Estate Foreclosures
Jay and I will be attending, along with our 8-year old son, the seminar of Mr. Noli "El Subastahero" Alleje entitled, "Make Millions In Foreclosures". It will be held on May 25, 2013 from 1:30 to 5:30 pm at the PSE Auditorium, Ortigas Center, Pasig City. The fee is a very reasonable P800.00 (if you buy from April 1-30. The price will be higher if you buy at a later date.).
I am not really sure if what he will say will be apt for kids but our son in particular is very excited so I know that he will be very receptive and will listen well. Of course, I don't expect him to invest in real estate at his age, but I think it's good for him to be exposed to it.
I really look forward to learning from Mr. Alleje. He is a well-respected figure in the real estate industry an expert in foreclosures. Actually, Jay met sir Noli way back in 2008, it was his first time to win on his bid during a public auction of foreclosed properties. Although Jay decided not to push through with that purchase, it was still a very pleasant experience, thanks to sir Noli, and Jay says he will write about this in a separate article.
Anyway, for those who would also like to attend, just click on this link to learn more and register:
How about you?
Do you have ideas that would help us teach financial literacy to kids over the summer break? Please share your thoughts!
Cherry Vi M. Saldua-Castillo
Real Estate Broker, Lawyer, and CPA
PRC Real Estate Broker License No. 3187
PRC CPA License No. 0102054
Roll of Attorneys No. 55239
2013 Internal Education Head, REBAP-LMP
Text by Jay Castillo and Cherry Castillo. Copyright © 2008 – 2013 All rights reserved.
Full disclosure: I used Jay's affiliate link to Learning Curve's "Make Millions in Foreclosures" Seminar w/ Mr. Noli Alleje.
*Mother giving hand to a child picture from David Castillo Dominici/ Freedigitalphotos