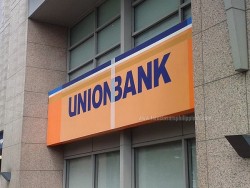 Unionbank foreclosed properties are up for grabs in their 249th Special Public Auction which will be on April 23, 2016. You can get more auction details, and download the listings of foreclosed properties below.
Unionbank foreclosed properties auction
The 249th Special Public Auction for Luzon (includes Metro Manila) properties will be held on April 23, 2016, Saturday, 9:00am.
Auction venue will be at the Skylounge: 47th floor, UnionBank Plaza, Meralco Ave. corner Onyx Road, Ortigas Center, Pasig City.
Download the list of Unionbank foreclosed properties through the following link:
Complete Listing – 249th Unionbank foreclosed properties auction (April 23, 2016) (PDF)
View bidding terms and other details
To view other details like payment terms, minimum downpayment required, interest rates, etc., just visit the following page:
UnionBank Auction Listings And Details
Note: Only bidders with the required show money of Php20,000 (cash or Manager's Check) will be allowed to attend the auction.
Happy hunting!
~~~
Text by Jay Castillo and Cherry Castillo. Copyright © 2008 – 2016 All rights reserved.
Full disclosure: Nothing to disclose, we won't be able to attend these auctions.