This morning, I finished inspecting a number of properties and I must say that my real estate broker was very proactive when she brought along our contractor even without me telling her to do so. It saved all three of us the trouble of scheduling another visit to those properties, not to mention the time, effort, gasoline, etc. I believe this morning has been one of the most productive mornings I have ever had. I also realized that I really love doing home inspections.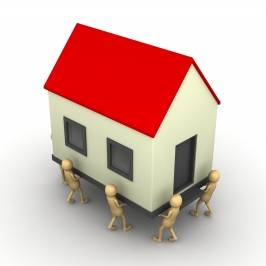 I remember before when I was just starting out, I often had to make at least two trips to a prospect property because more often than not, the contractors I knew then and the agent/broker assigned to the property I wanted to inspect, and I would have different available schedules thus it was difficult for all three of us to agree on a schedule.
I'm so glad that these difficulties are a thing of the past because my broker and my contractor are already part of of my "dream team". They are really team players and it really is quite easy for the three of us to set a schedule to visit a property or properties and even at short notice.
If you haven't built your team yet, I highly recommend that you start networking with contractors and brokers and proceed with building your business relationship. I believe that this is necessary if you want to succeed in real estate investing.
My real estate team (so far)
My real estate broker
Your broker is a very important part of your team. It would help if your broker already knows what kind of properties you are looking for. In my case, since we have already done a previous deal, my broker already has a pretty good idea what I am looking for based on my set criteria and I believe she already did the shortlisting for me.
She knows that there really is no point in showing me properties that do not make any financial sense to a real estate investor like me and her. Yes, my broker is also a real estate investor, and I am so lucky to have known her.
You may be asking, why doesn't she just buy the property herself and do the deal herself? As I have said lots of times before, there are just too many deals out there and one can only buy so much. I highly recommend that a newbie investor find a mentor who is a seasoned real estate broker who is also a real estate investor. You can really learn a lot from him/her.
My contractor
A good contractor is another very important part of your team. He can help you make a fairly accurate estimate of the repairs needed for a property. This is mandatory before one can even consider bidding on a property or submitting an offer.
Obviously, it would be impractical to have your contractor inspect all prospective properties so I strongly advise everyone to at least make a shortlist of your prospect properties before actually doing the inspections with your contractor. My previous post on how to shortlist foreclosed properties should give you an idea on how to trim down your list of foreclosed properties to inspect.
Of course, if you trust your contractor and know that he takes your best interests at heart (meaning he keeps his promises as to the quality of the work, meeting deadlines, overall costs, etc.), he will be crucial to your success as a real estate investor.
Have you started building your real estate investing team?
Happy real estate investing!
To our financial freedom!
Jay Castillo
Real Estate Investor
REBL#: 3194
Blog: https://www.foreclosurephilippines.com

Image courtesy of renjith krishnan / FreeDigitalPhotos