I've just finished updating our Foreclosed Real Estate Database (FRED) with the latest list of BFS foreclosed properties for sale as of March 2015. We now have a total of 2,174 properties from BFS located all over the Philippines. Big discounts are still available! Check out the details below.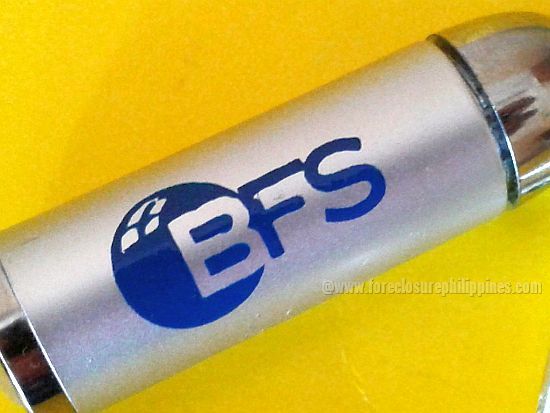 Here's a summary for the March 2015 update, which comes directly from Bahay Financial Services (BFS):
55 new listings were added to the database (pictures to follow)
All sold properties were removed from the database
We now have a total of 2,174 properties from BFS
This update supersedes all previous listings from BFS
Note: A downloadable list in PDF format that only includes newly listed properties will be available later today. Same goes for a downloadable copy for all listings. I will make a follow-up post for this.
Big discounts are available!
SPOT CASH BUYERS GET THE BIGGEST DISCOUNTS!

Discounts between 5% and 50%+++!

Php 150K UP TO Php 600K PRICE DROP

on some properties!
* Don't forget to tell BFS that you found this at ForeclosurePhilippines.com when you inquire to get the best deals!
** Offer prices are subject to change without prior notice.
*** BFS does not make any representations on its properties. We encourage you to make an ocular inspection of the property as these are sold "As is, Where is" and the pictures contained herein may vary.
Access/download the updated list of BFS foreclosed properties
To ensure you will see only the most updated list available, I have create a page that will always have the updated listings from BFS, which includes all future updates, including links to the database that has pictures, and downloadable listings in PDF format. To access this page, just click on the link below:
Click to access All BFS foreclosed properties
For more details, please call or text BFS directly…
Telephone:
(02) 756-6230
(02) 756-6330
(02) 756-6376
Local Nos. 523, 551, 303, 510, 490, 543, 479, 385, 546, 332, 388
(082) 221-0809   – Davao
Text:
PLDT toll-free outside of Metro Manila and Davao:
… or visit BFS offices at:
Makati (Head Office)
22nd Floor, BPI Buendia Center
Sen. Gil Puyat Avenue
Makati City, Philippines 1200
Alabang Office
8th Floor, Insular Life Building
Filinvest Corporate City
Alabang, Muntinlupa, Philippines
Davao Office
Unit 301, Plaza de Luisa
Ramon Magsaysay Avenue
Davao City, Davao, Philippines
Yes, it's okay to share this list!
Disclaimer and disclosure:
* Offer prices subject to change without prior notice.
** We do not make any representations of the properties that can be accessed through the links above. We encourage interested parties to make an ocular inspection of the properties – these are sold on an "As is, Where is" basis and the pictures may vary from the actual condition of the properties.