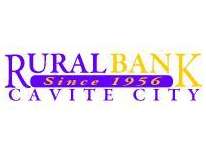 If you are looking for Rural Bank of Cavite City foreclosed properties for sale, this is your lucky day! I got this list of foreclosed properties from Grace Pekson, who works at the Colayco Foundation.
The Rural Bank of Cavite City or RBCC is owned by the KsK "Investment" cooperative, which is a cooperative owned by OFW's and a group of investors led by Francisco J. Colayco.
RURAL BANK OF CAVITE CITY FORECLOSED PROPERTIES (ROPA)
#
TCT/TD/CCT
Description
***Market Value
Remarks
CONSOLIDATED
1
T-18740
292 sqm
4.M
filed writ of possession dated November 4, 2010
L. Jaena St., San Roque, Cavite City Land only
2
T-21435
208.66 sqm
6.M
Available for sale
P. Burgos St., San Roque,Cavite City
Former owner filed petition of annulment of certificate of sale. Scheduled hearing for Nov 19, 2010 postponed
3
T-968553
Residential lot of 919 sqm located at Brgy. Panungyan, MendezCavite
800K
-available for sale
4
T-23680
156 sqm located at Mt. C. Dones St., San Antonio, Cavite City
-available for sale
5
T-98047
REM- Residential240 sqm. Brgy. Molino, Bacoor, Cavite
-available for sale
CONSOLIDATED: FOR RELEASE OF TITLE
6
T-21011
529 sqm.
1.3M
available for sale
T-21012
529 sqm.
Brgy. Cabuco, TMC
7
T-408002
Res. lot -1,700 sqmlocated at Brgy. Conchu, Trece, Martires
969K
available for sale
8
T-11425
828 sqm
1.159M
available for sale
located at Hugo, Trece Martires City
CONSOLIDATED: FOR TITLING
9
TD# F75200
7,900 sqm
14M
for resurvey
Alima, Bacoor
10
TD# 10-027-00864
6,727 sqm Tambo Malaki, Indang, Cavite
2.5M
resurvey
11
TD# 97-05832
6,479.50 sqm
7.3M
under resurvey
TD# 97-05833
6,479.50 sqm
TD# 97-05831
12,958  sqm
Brgy. Halang, Amadeo, Cavite
TD# 014-024-00311-R
residential lot of 140 sqm located at Brgy. Panungyan, Mendez, Cavite
315K
available for sale land and building
FOR CONSOLIDATION
12
T-831653
residential lot-100 sqmlocated at Brgy. SanAntonio, Noveleta, Cavite
13
T-146902
int. residentiallot-188 sq. m. located atBagbag, Rosario, Cavite
14
T-933873
240 sq. m.
Sahud Ulan, Amaya, Tanza,Cavite
15
REM-TCT- 23970
Res. Lot-339 sq. m. located at Irisan, Tuba, Benguet
16
T-87901
287 sq. m.
T-87902
274 sq. m.
T-87903
260 sq. m.
T-87904
242 sq. m.
T-87889
262 sqm
T-87890
240 sqm
T-87891
240 sqm
T-87892
240 sqm
T-87893
251 sqm
Brgy. Pinagpanaan, Talavera, Nueva Ecija
FILED FORECLOSURE
17
T-952568
residential lot111 sqm. located at Grand Centennial, Kawit, Cavite
Waiting redemption period of 1 yr after certificate of sale
18
T-913592-
150 sqm located at Valleyfield Bagbag, Rosario, Cavite
Waiting redemption period of 1 yr after certificate of sale
19
CCT No. 22515-
68.82 sqm
wating redemption period of1 yr after certificate of sale
located at Parkville Apartments Dao, Makati City
***Based on average appraisal
****Some properties' prices are still being finalized, please call for more details
Source: Rural Bank of Cavite City foreclosed properties (ROPA).xls
For more information
Please contact Grace Pekson directly through the following:
Land line: (632) 219-1966
Cellphone: 0915.232.2548
E-mail: gracepekson(at)gmail(dot)com
You may also leave a comment below and I will forward it to Grace so she can answer them.
Happy hunting!
~~~
To our success and financial freedom!
Jay Castillo
Real Estate Investor
PRC Real Estate Broker Registration No. 3194
Blog: https://www.foreclosurephilippines.com
Follow me in Twitter: http://twitter.com/jay_castillo
Find us in Facebook: Foreclosure Investing Philippines facebook page
Text by Jay Castillo and Cherry Castillo. Copyright © 2011 All rights reserved.
PS. Don't be the last to know, subscribe to e-mail alerts and get notified of new listings of bank foreclosed properties, public auction schedules, and real estate investing tips. Mailbox getting full? Subscribe through my RSS Feed instead!