Do you really wan't to know the bad side of real estate investing? Although I believe it's not a good idea to focus on the bad because we attract more of what we focus on, we should still be aware of the risks  in order to be able to effectively avoid or manage them.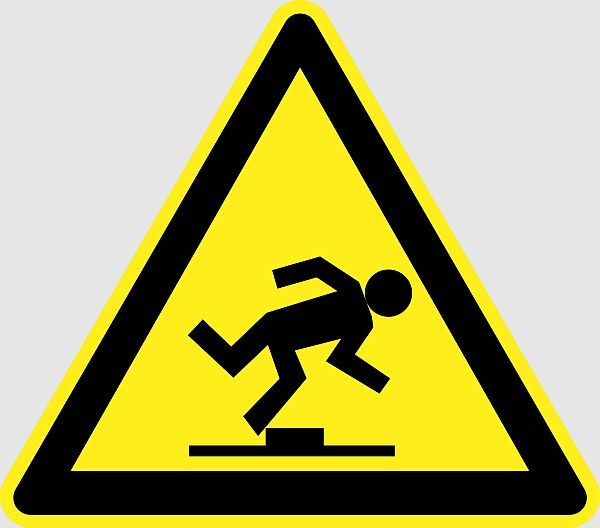 That's exactly my aim here, to help you to be aware of the most common risks involved with real real estate investing that most beginning investors fear the most, and what you should do so that you will only see the good side.
This came about through a good question I received through a comment and I believe a lot of you out there have the same question, but are probably afraid or just too shy to ask.
Anyway, the following is the question from Citizen Patrol, which I will reformat a bit so that it will be easier to read, just like what I did to Foreclosure Investing Philippines.
Comment submitted by citizen_patrol February 17, 2011 at 4:22 pm

Hi Jay,

I found your articles very informative, insightful, and enlightening! Keep up the good work! As I browsed through your articles, there is one topic I think that you have not yet written about. You've focused on the good side of investing in real estate, but can you come up with a write-up that focuses on the risk of venturing into this business?

The opportunities that you highlighted do sound and look promising but I sense there are also risks involved. These questions cropped up when I read some of your articles:

1. Do I need to take this 'business' full-time?, because you have lots of homework to do, and maintaining an 8-5 job can take so much of your time;

2. buy and hold strategy looks lucrative but the challenge is looking for tenants, which sometimes take time, and if you get tenants, you have to make sure they are prompt/regular payers;

3. the increase of interest (rates) in the bank loan after the fixed-rate period may also be a challenge, and other questions. I hope you can make a write-up which summarizes the risks when venturing into real estate.

thanks
*Actually, I already answered the comment (found here) but I will post my answers again below with additional inputs.
Hi Citizen Patrol,
Thanks again for the comment. Yes, there are definitely a lot of risks involved with real estate investing which is why due diligence is a must, among other things, which one should keep in mind to minimize risks. Let me answer your questions which I have paraphrased below.
"Does one need to do real estate investing full time?"
I can definitely say "no!". Real estate investing can be done part time and I for one have done this. For those who don't know, I used to work for a multinational company as the IT department manager.
It was during a time when the IT department was grossly undermanned when I decided to pursue a number of real estate deals and I did it while making sure I was fulfilling my duties and responsibilities as the IT manager, database administrator/developer, network security specialist, help-desk staff, systems administrator, etc. Get the picture?
The stress was just too much and after three years, I said to myself enough is enough. This made me take massive action and as they say, the rest is history. I believe Sha Nacino has a good idea of my story as this was one of the memorable questions she asked when she interviewed me for her book "Think Rich Yuppies". Anyway, I'll share more details about my story in another post soon.
"How do ensure I will find tenants which are good payers?"
As for tenants, looking for them is not really a problem if one is able to buy a property at a right price. If you bought a property at the right price, meaning you did not pay too much for it, you can also rent it out at the right price. This can be equal to or even below the current rental rates in that area, and you should still make a profit.
As for finding good tenants, screening or pre-qualifying them is a must. Get their proof of income, bio-data, NBI clearance, interview them, etc. Pretend you are a bank doing a background/credit investigation on one of your prospective borrowers. You can never be too careful! Just be pleasant, considerate, and always talk to tenants in a nice way.
"What about the risk associated with interest rates going up?"
As for increases in monthly amortizations due to interest rates going up, the best way to avoid this is by availing of a fixed rate for the whole loan duration, for the longest period possible. Checkout my article about the crazy low home loan rates available right now.
Here are a few other things beginning investors should keep in mind (and avoid):
1. Risking it all – It is unwise to risk everything for one deal. When I say risking it all, it means risking one's entire life savings, with little room for mistakes like cost over-runs, unexpected expenses, delayed completion of repairs which can lead to delayed selling/renting of a property etc. Sometimes people make the ultimate example of risking it all, when they quit from their jobs without first having enough successful deals that produce income that can replace one's salary. One should also have a plan b or a fallback.
2. Not doing proper due diligence – This can lead to paying too much for a property where it is virtually impossible to sell it for a profit, or have it tenanted with a nice positive cashflow.
Another example of lack of due diligence would be if incomplete checking was done on the legal condition of a property and problems arise later on that can lead to the property being not sellable(for example, the title has problems), or has unexpected costs (arrears for electrical, water, real property taxes, etc.) that will wipeout any profits and lead to losses.
Other problems can lead to a longer time to get the property market ready or tenanted (for example, repair duration is under estimated).
3. Tenants from hell – One may fall into the trap of getting anyone as a tenant by not screening them, and tenants from hell not only fail to pay on time, they may also destroy the property and turn a would-be cashflow generating property into a money pit.
Most of the points I have raised above are mentioned in this article on How NOT to invest in foreclosures, although there are more risks that one should consider. I'll write more articles about doing due diligence in the future.
Thanks again for the feedback and question Citizen Patrol!
What do you fear most about real estate investing?
I believe the questions above only covered the tip of the iceberg.
How about you, what are your fears when it comes to real estate investing? What's stopping you from taking the first step?
Let me know through the comments section and we'll answer them next. Thanks!
Happy real estate investing!
Jay Castillo
Real Estate Investor
Real Estate Broker License #: 20056
Blog: https://www.foreclosurephilippines.com
Follow me in Twitter: http://twitter.com/jay_castillo
Find us in Facebook: Foreclosure Investing Philippines facebook page
Text by Jay Castillo and Cherry Castillo. Copyright © 2011 All rights reserved.
PS. Don't be the last to know, subscribe to e-mail alerts and get notified of new listings of bank foreclosed properties, public auction schedules, and real estate investing tips.