They say it is wise to invest in real estate that are in the path of progress. But how do you know which paths are real paths of progress? We believe one way would be to know where new infrastructure is being built, like the Tarlac-Pangasinan-La Union Expressway (TPLEX).
Many would agree that infrastructure is one of the the backbones of economic progress. With efficient transportation systems and networks, our country can be more productive and better able to support tourism and investments, both foreign and domestic. People have been eagerly anticipating the opening of many announced infrastructure projects, but where exactly are they in terms of percentage of completion?
For those interested in real estate, the locations and opening times of infrastructure have an effect on real estate values. Usually, those properties near the exits of these road projects or stations of the rail projects increase in value once the projects are completed. We'll take a closer look at some of the more important projects, and we'll be starting with the Tarlac-Pangasinan-La Union Expressway (TPLEX).
TPLEX to open this August 2013?
Those who wish to visit the north will have shorter travel time with the expected opening of first part of the TPLEX this August 2013.  Some pictures of the current state of TPLEX may be found here.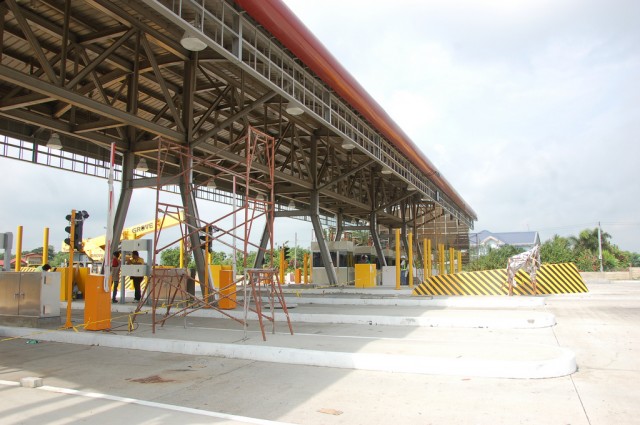 The TPLEX is connected to the Subic-Clark-Tarlac Expressway (SCTEX) which has already made travelling to the north so much easier. The has also been improved and there is already a direct link from the NLEX which starts in Quezon City to SCTEX.
With the opening of the TPLEX, people travelling from Quezon City to the north may enter the North Luzon Expressway (NLEX) which has a direct link to the SCTEX, which in turn has a direct link to the TPLEX.
The exits of TPLEX are:
Tarlac (Brgy. Amucao)
Tarlac (Brgy. Villa Bacolor)
Victoria (Brgy. Baculong)
Gerona (Brgy. Singat)
Paniqui (Brgy. Guiteb, Ramos)
Moncada (Brgy. San Francisco East, Anao)
San Manuel
Rosales, Pangasinan (Brgy. Tumana East)
Urdaneta, Pangasinan
Pozzorubio, Pangasinan
Rosario, La Union
You may also refer to the map:
Effects on Baguio
The full use of the TPLEX is expected to have a positive effect on tourism and other businesses in Baguio. Already, I have seen many developers putting up developments in Baguio in anticipation of a surge in demand in the area.
TPLEX is being constructed by DMCI's construction arm so it's not surprising that DMCI Homes is now selling Outlook Ridge in Baguio. My point is, we can really see the synergy between builders of infrastructure projects and developers (even Ayala in the South).
TPLEX to be extended to Laoag?
On another positive note, Mr. Danding Cojuangco of SMC stated that they plan to extend TPLEX up to Laoag, Ilocos Norte, so we can also expect developments in the said area:
Definitely, the opening of TPLEX is a welcome development for those with investments in the area. I just wonder how much the toll fees would be.
~~~
Cherry Vi M. Saldua-Castillo
Real Estate Broker, Lawyer, and CPA
PRC Real Estate Broker License No. 3187
PRC CPA License No. 0102054
Roll of Attorneys No. 55239
Text by Jay Castillo and Cherry Castillo. Copyright © 2013 All rights reserved.
Full disclosure: I am an accredited broker of DMCI and Ayala.