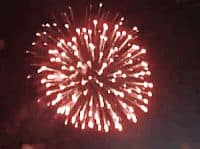 Whew, we made it through 2011, and now we start anew! Thank God we made it through! 2011 was truly an awesome year. But before we move on to 2012 I would like to look back at the year that was. May we not forget the challenges we faced, the lessons we have learned, the blessings that came our way, and all of the things we are thankful for in 2011. Let us look back at 2011 one last time…
My favorite articles from 2011
Here's a list of just some of my favorite articles I wrote in 2011, just in case you missed any of them.
5 things real estate investors need to succeed and stay successful – I wrote this last May as a reaction to disturbing observations I had back then. I can still remember a lot of people asking me why I was writing about such things…
"The reason I must be rich is because I have kids" – a Father's Day reflection – This one is very close to my heart. Yes, we all want to become successful real estate investors, but we should never forget that this should be for the right reasons and we should also stop playing the blame game.
7 questions you need to ask to avoid investment scams – My goal was to create an objective checklist and give some pointers to those who might be thinking of investing their hard earned money.  I just wish I had written this sooner.
Are you violating the RESA Law? – This is an offshoot of one of the comments from the article above. It seems people are being asked to do things which might be illegal. This article aims to remind people to stay out of trouble.
The "aha!" moment that made me decide to take action towards financial freedom – Want to learn what pushed me to take action? Read this and don't forget to read the comments as well, where other mentors of mine shared their own "aha!" moments!
"The greatest wealth is health" – I wrote this after I was reminded of a very important lesson. Sometimes we forget that all of this is pointless if we neglect something as important as our health.
My "dream" team was born
One of the highlights of 2011 was when my wife Cherry took the March 2011 real estate brokers exam. Not only did she pass, she also made it to the top 10 and ranked fourth place! Actually, I never thought she would ever be involved with real estate. I guess there really is a time for everything. Even with real estate, we are now a team! Yes, my "dream" team was born in 2011!
Real estate brokers exam results in a lot of frustrated examinees
Speaking of the March 2011 brokers exam, I believe it resulted in a lot of frustrated and disappointed examinees (even those who passed had these sentiments). The keyword here is "Ecology". I just hope that the coming March 2012 real estate brokers exam results in a lot of happy new real estate brokers this time around!
We were a finalist in the 2011 Philippine Blog awards
Foreclosure Investing Philippines made it as one of the finalists in the Philippine Blog awards 2011, Business Category – National Level. Although we did not win, I it was still quite an honor to be included in the list of finalists that included Ready to be Rich, Business Tips Philippines, The Products Blog, and The Sagada Lemon Pie House. By the way, I would like to congratulate Fitz Villafuerte of Ready to be Rich for the much deserved win. I hope to reach the finals again next year!
Media exposure
2011 was also an exciting year because I got some unexpected exposure from various media. These really made 2011 more memorable for me:
I became a studio guest at DZMM TeleRadyo's Trabaho Panalo program last February 20 and August 7 where I discussed about blogging.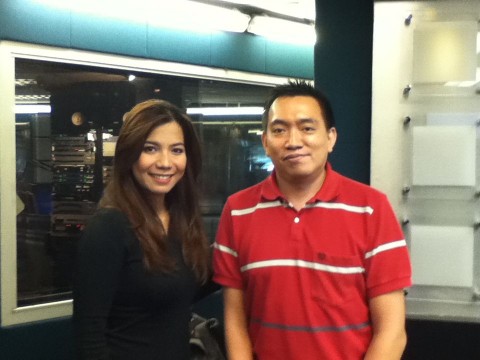 I was interviewed by John Calub and Cheska San Diego for Success TV last March 25, 2011 and shared info about investing in foreclosed properties.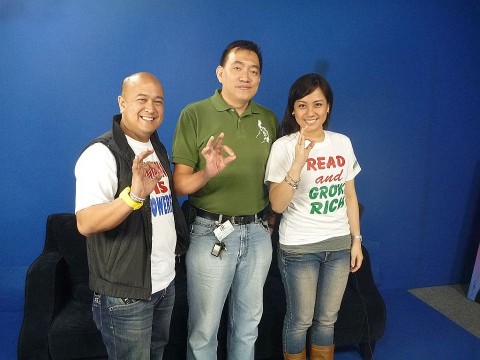 I was invited by Liza Gaspar in Ka Mentong Laurel's Radyo OpinYon show on 1098AM where I also met Ka Linggoy!
My article on Low Home Loan Rates was featured in Philippine Star last September 21, 2011.
I was also a guest speaker at a lot of seminars and workshops which includes the Money Summit and Wealth Expo 2011, Internet Marketing for Real Estate Agents Developers and Investors (IMREADI), the PayPal 101 workshop last November with Eireen Diokno-Bernardo, the Think Rich Pinoy Seminars conducted all throughout the year, and other real estate seminars.
Thanks a lot guys for having me!
2011 was also a time to move on…
It was a year when I finally disengaged from certain people I don't want to do business with. Let's just say it was all about principles which are very important for me. It seems some people don't share this point of view. A good friend of mine said it was a moral responsibility for those who knew what was going on. She was right, and so I did what I had to do. Enough said, let us all move on.
It was also an overwhelming 2011…
2011 marked another year of growth for foreclosurephilippines.com in terms of traffic, as it grew be more than 54% compared to 2010. Don't get me wrong, I'm not complaining! In fact I'm very happy and grateful to all of the readers and subscribers of this blog. But it did cause some issues that I had to address.
I was worried that my web hosting account would be suspended for using more server resources than what was allowed. Because of that, I had to move this blog to a new web host last March, just to make sure the blog can withstand additional traffic. I moved from Hostgator to Dreamhost and things looked pretty okay at the start.
Later on however, I noticed that during peak hours, the blog became offline at times, and it was most probably because the site had already outgrown shared web hosting, and I had to upgrade to a Virtual Private Server (VPS) with more server resources. The VPS I got that could cope with the incoming traffic costs 6 times as much as my old hosting account, but it has been stable ever since and was well worth it. To offset the additional cost, I have also started to accept direct advertisements on this blog (Click here if you want to advertise at foreclosurephilippines.com!).
To avoid the need for additional upgrades, I also optimized the site by purchasing and installing Thesis which is a premium wordpress theme that not only gave the site a more professional look with far less coding (this saved a lot of my time!), it also enhanced search engine optimization (SEO), reduced loadtime, and consumed less server resources. I also changed my wordpress caching plugin to W3 Total Cache, and installed Disqus to enhance the comments section.
I hope these things I did behind the scenes will allow the site to withstand the growing incoming traffic by at least another year so I can focus on finishing our other projects.
Other projects?
Yes, I am working on 7 other websites that I have yet to complete, although some are already online. My wife wife and I also have a lot of plans with regard to growing our real estate business in 2012. The coming year is really something to look forward to!
Thank you to all of you!
Thank you to my family! Thank you to my friends! Thank you to my internet marketing and real estate investing mentors and colleagues! Thank you to my business partners, clients, and service providers! Thank you to my fellow real estate investors, real estate brokers, and other real estate professionals! Thank you to all our readers and subscribers! Thank you to all the banks and all our sources of our real estate listings! Thanks be to God Almighty for all the blessings and opportunities and for making all of this possible!
Goodbye 2011, Hello 2012!
Wishing you all a Happy and Prosperous New Year!!!
~~~
To our success and financial freedom!
Jay Castillo
Real Estate Investor
PRC Real Estate Broker License No. 3194
Blog: https://www.foreclosurephilippines.com
Follow me in Twitter: http://twitter.com/jay_castillo
Find us in Facebook: Foreclosure Investing Philippines Facebook Page
Text by Jay Castillo and Cherry Castillo. Copyright © 2008 – 2012 All rights reserved.
Full disclosure: Nothing to disclose.